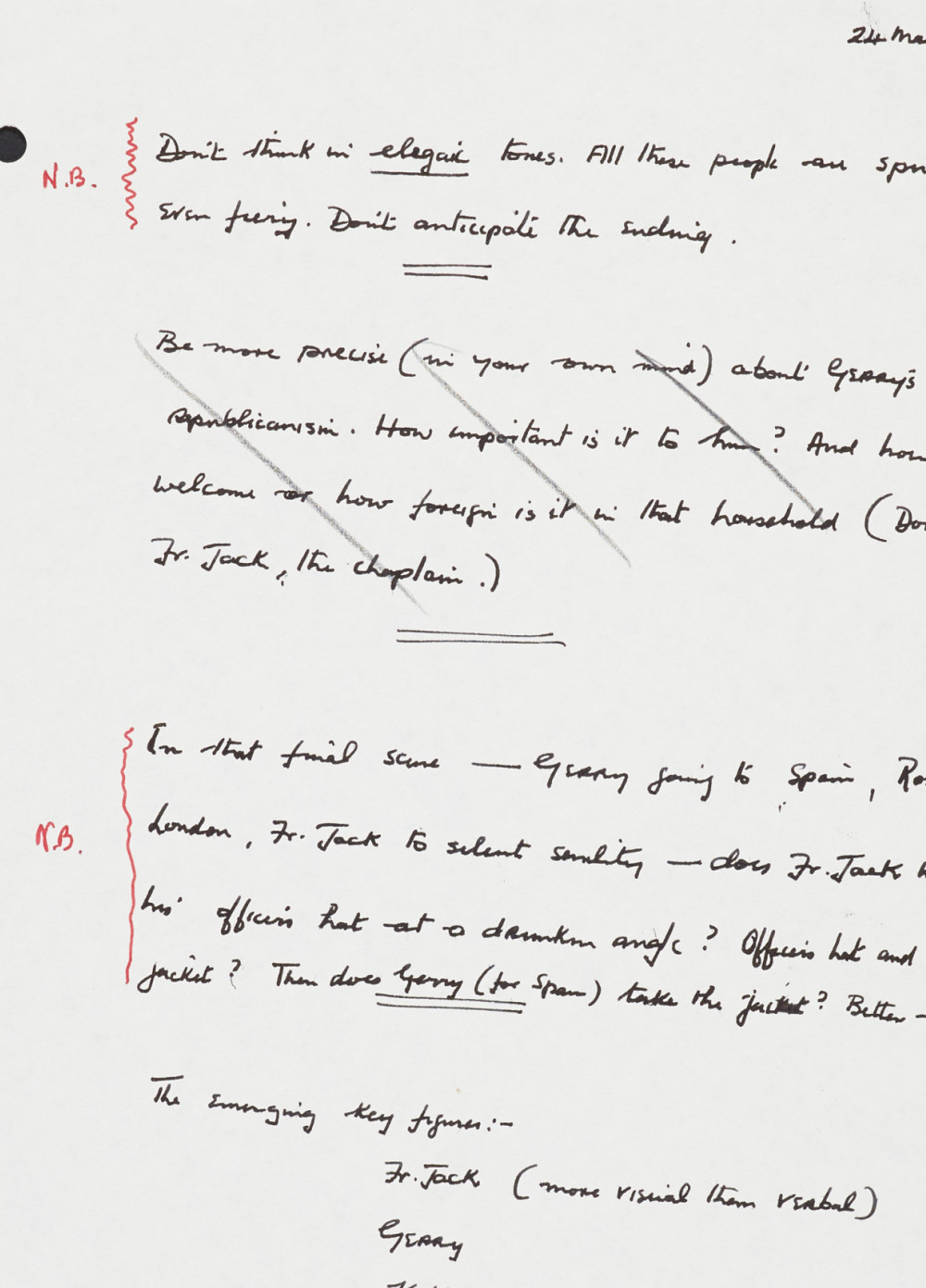 The Brian Friel Papers
Don't think in elegiac tones.
In this note, we see the reappearance of Friel's mantra: 'Don't anticipate the ending.' Characteristically, he has returned to this note with red pen and added some emphatic markings, which he often did for notes he came to regard as being particularly important to the writing process of a given play.
From MS 37,104/1, National Library of Ireland; copyright Brian Friel Estate, reproduced by permission.
Transcription
24 May 1989. A.
Don't think in elegaic tones. All these people are spirited, even fiery. Don't anticipate the ending.
Be more precise (in your own mind) about Gerry's Republicanism. How important is it to him? And how welcome or how foreign is it in that household (Don't forget Fr. Jack, the chaplain.)
In that final scene – Gerry going to Spain, Rose to London, Fr. Jack to silent senility – does Fr Jack wear his officer's hat at a drunken angle? Officer's hat and dishevelled officer's jacket? Then does Gerry (for Spain) take the jacket? Better – the hat.
The emerging key figures: – 
Fr. Jack (more visual than verbal)
Gerry
Kate
And this other figure that resists clarification and centrality: Gerry's wife? the good-looking sister? sister-in-law? the absent wife? the dead wife? Christina?