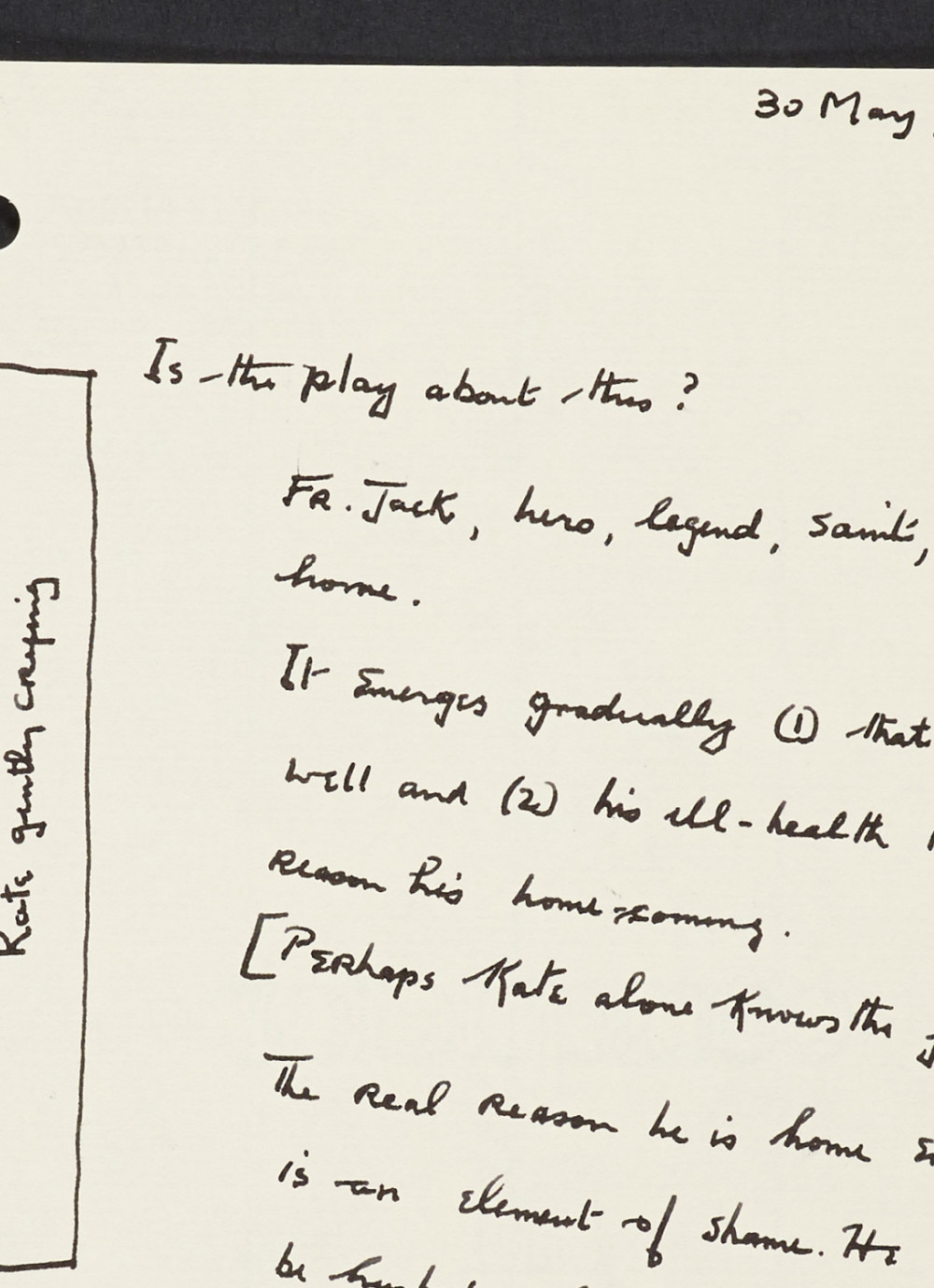 The Brian Friel Papers
Is the play about this?
This note towards Dancing at Lughnasa (1990) is an example of Brian Friel's habit of asking himself questions as part of his composition process. At the bottom of the page, Friel suggests that dance is a form of remembrance in the context of the play, and may even function as a way of accessing memories than cannot otherwise be processed or understood.
From MS 37,104/1, National Library of Ireland; copyright Brian Friel Estate, reproduced by permission.
Transcription
30 May 1989.
Is the play about this?
Fr. Jack, hero, legend, saint, comes home.
It emerges gradually (1) that he isn't well and (2) his ill-health isn't the reason his homecoming.
[Perhaps Kate alone knows the full story.]
The real reason he is home emerges. There is an element of shame. He has got to be hushed silenced. He is. The family collapses. The dance before he is taken off to be buried.
All of this observed and only obliquely understood by the boy. And he sees it all in terms of dance. All the significant emotion of the story is expressed through dances and is therefore more open to personal interpretation.
Final image: Gerry + Rose + Jack dancing
Kate gently crying