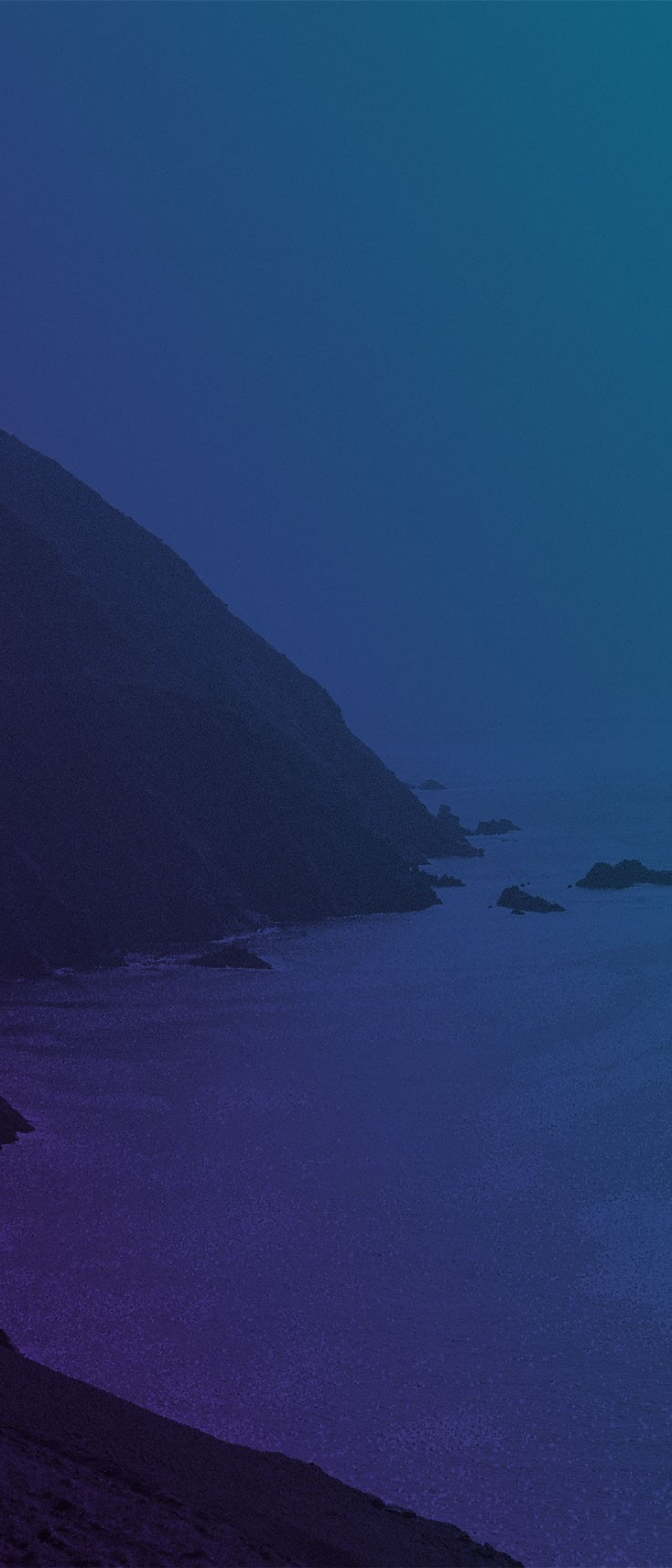 Thar Balach Isteach
Into the Island
Peig Sayers and the Blasket storytelling tradition
Created by the Museum of Literature Ireland with the support of the Heritage Council, and in partnership with the National Folklore Collection
Barr an Chnoic Oighir
The Tip of the Iceberg
Ireland is a great literary nation. But written stories, poems and plays are not our only kind of literature – they are the tip of the iceberg. For centuries before literacy was the norm, people created and produced many genres of fiction, poetry and drama. They didn't write their creations down – they told them.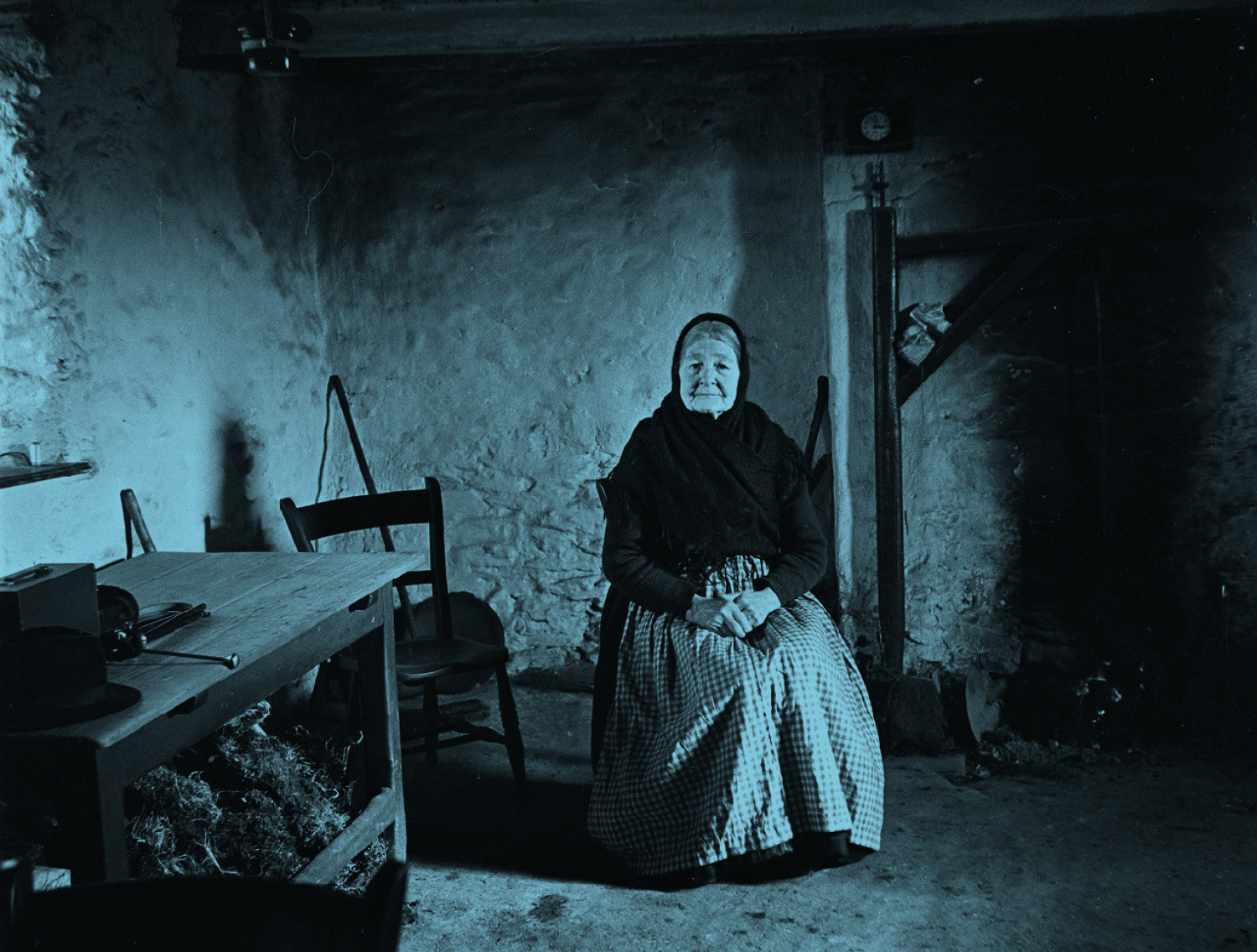 Peig Sayers photographed by Caoimhín Ó Danachair, 1946
Peig Sayers (1873-1958) was a contemporary of James Joyce (1882-1941). Like him, she had an exceptional mastery of language, a vivid imagination and an irrepressible creative urge. Sayers could write, but her greatest achievement was as an oral storyteller, in her native Irish language.

She is best known for her autobiography, Peig, a Scéal Féin, first published in 1936 and on the Irish school curriculum from 1962–1995. Peig the book does not give a full picture of Sayers – the greatest storyteller in a community of great storytellers, the Blasket Islands and Dún Chaoin. This exhibition tells that captivating story.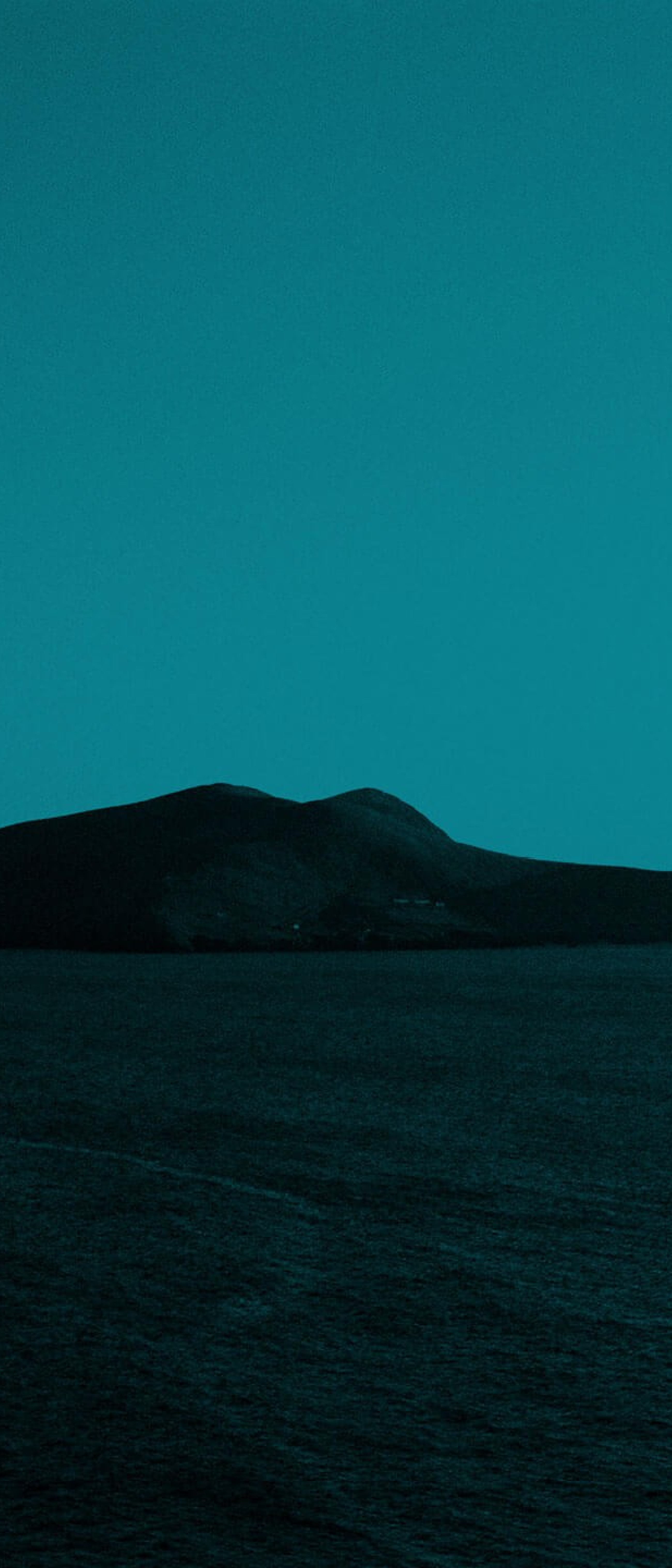 Na Blascaodaí
The Blaskets
The Blaskets form a group of seven islands about five kilometres off the tip of the Dingle Peninsula, in the South West of Ireland. Five islands have been inhabited on occasion: the Great Blasket, Inisickilaun, Inis na Bró, Inis Tuaisceart and Beginis. Populations on the smaller islands were always low, but more sizable on the Great Blasket.
The earliest inhabitants of the islands were monks, in the early Middle Ages. Residence by secular people, since the medieval period, is thought to have been sporadic. Records indicate that from the early nineteenth century there was continual inhabitation until 1953, when the Island was evacuated. During that time the population usually hovered around the 150 mark. In 1953 it numbered only 20 and since then nobody has lived permanently on the Blaskets. Irish was always the language of the Island although English was taught in the school.
I like this lonely spot better than anywhere in Ireland. The golden mountains of Ireland stretch before me. The sea is dashing itself against the rocks and rushing into the black coves and ravines where the seals live.
Peig Sayers An Old Woman's Reflections, 1962
Peig Sayers, Banríon Scéalaithe Éireann
Peig Sayers, Queen of Irish Storytellers
Peig Sayers was born in Baile Viocáire, Dún Chaoin. She went to school there, and as a teenager worked as a hired girl in Dingle. When she was nineteen, she married Pádraig Ó Guithín (Peatsaí Flint – a Blasket Islander and a 'strong and athletic' fisherman) and moved to the island. The couple had ten children, three of whom died in infancy. Peatsaí died in 1923. In 1942 Sayers and her son Mícheál moved back to Baile Viocáire. She died in St Elizabeth's Hospital, Dingle, in 1958.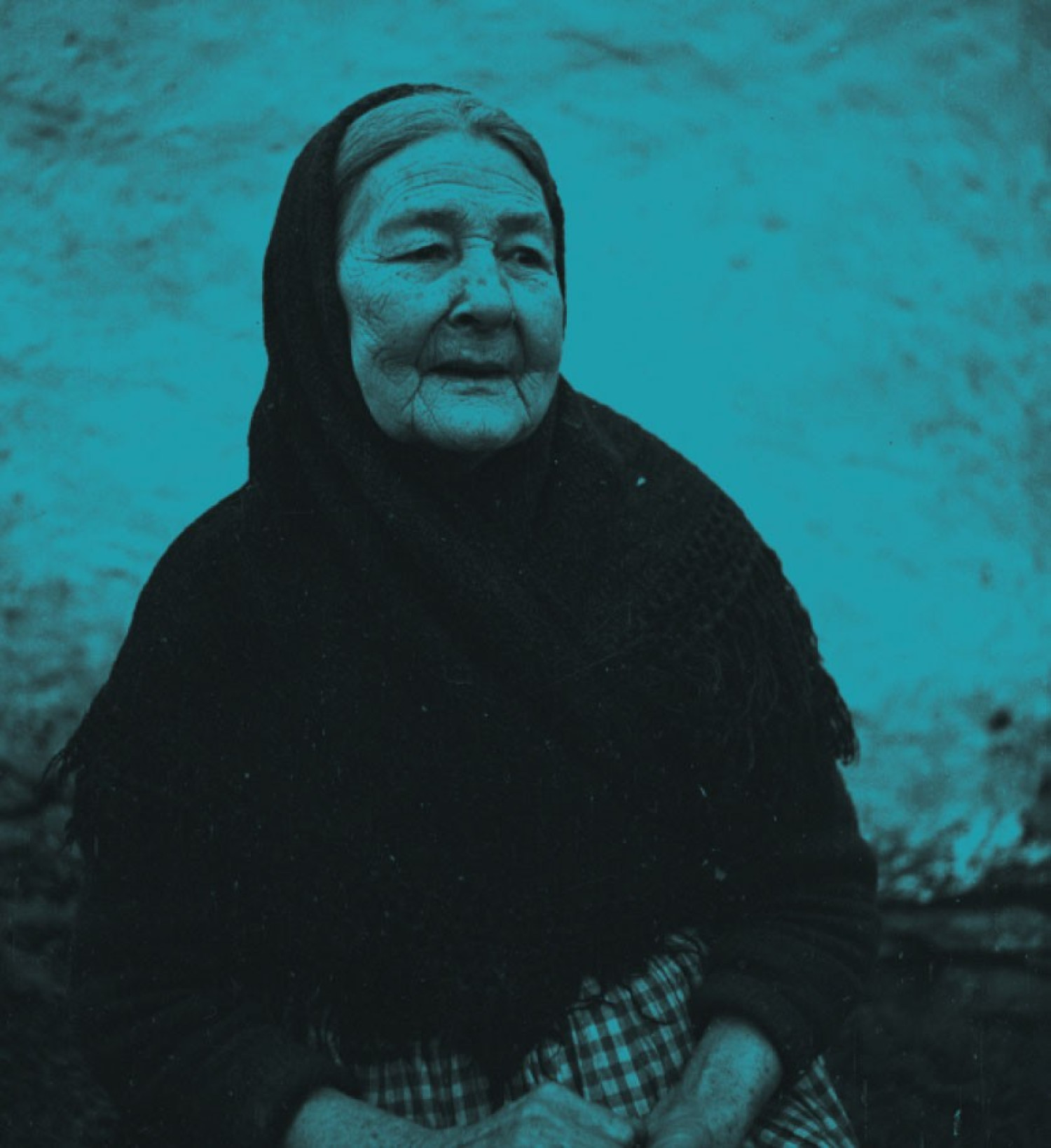 Peig Sayers was a beautiful woman, tall and sturdy, with lively eyes and a sparkling, sociable personality. She was known as an exceptionally clear and eloquent speaker. Gifted with great power of recall, she knew at least 375 stories, and told them with insight, drama and passion. In a community renowned for its tradition and rich in storytellers, she was the queen.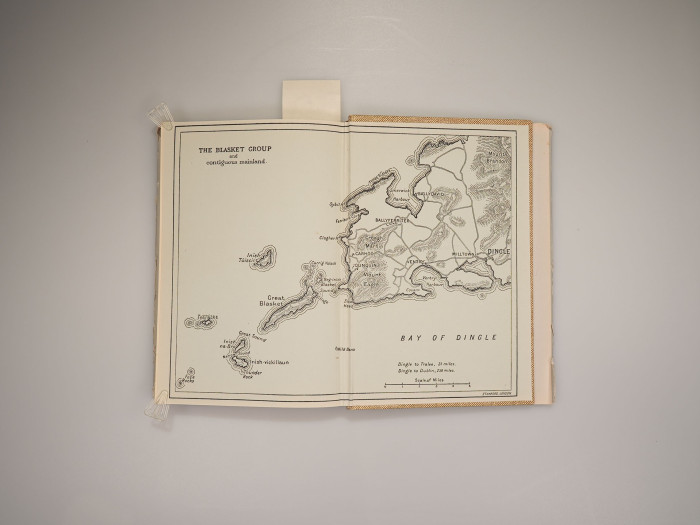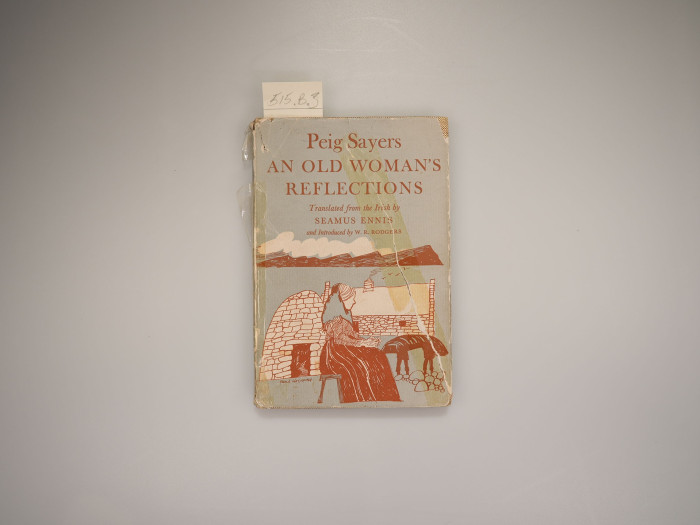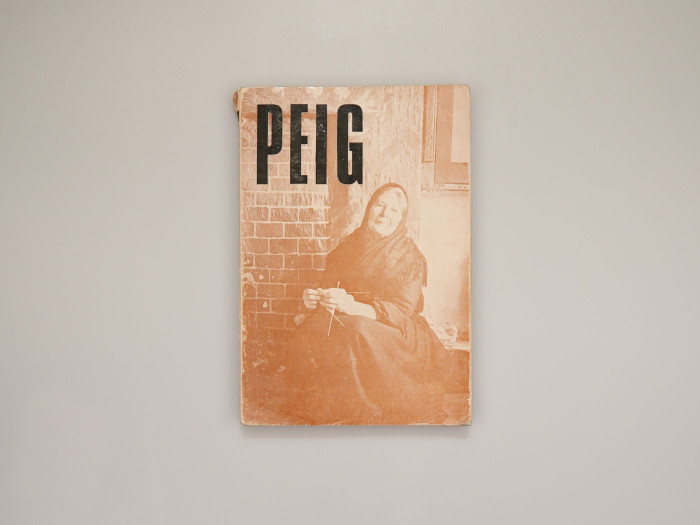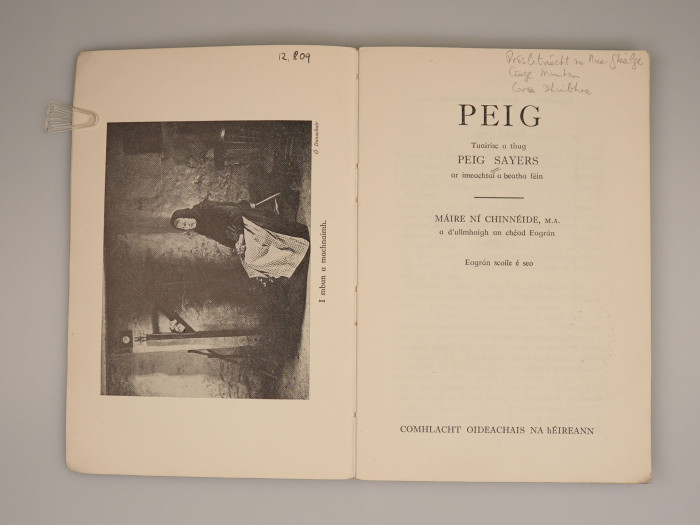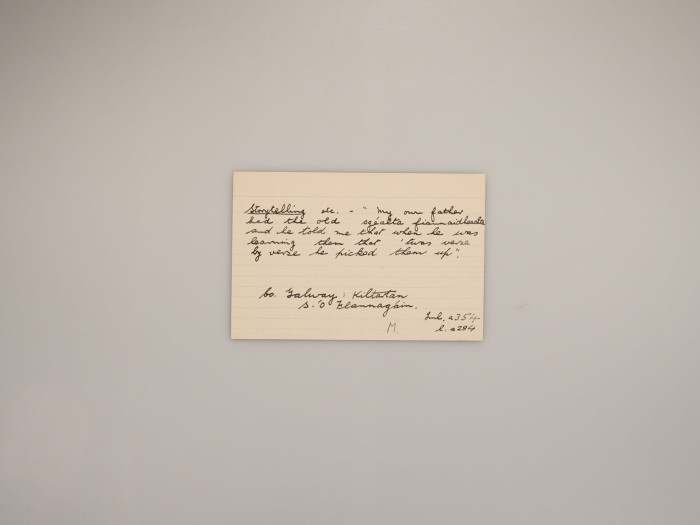 This is a story my father often told. He'd be telling stories in winter when the nights were long, and the neighbours were visiting, all gathered together. Every night he'd have a new story.
Peig Sayers from an interview with Bo Almqvist, 1957
Scéalta Peig Sayers
Peig Sayers' Stories
Scéaltóirí Eile: Tradisiúin na Blascaodaí
Other Storytellers: A Blasket Island Tradition
Peig Sayers inherited her gift as an oral storyteller from her father, Tomás, of Dún Chaoin. Her gift, in turn, was passed on to her son Mícheál, 'An File' – or 'The Poet'. When Sayers moved to the Great Blasket she brought her talent and stories with her.
The island, like Dún Chaoin, was a community in which oral tradition was flourishing. Sayers lived alongside talented narrators like Eoghan Ó Súilleabháin, Tomás Ó Criomthain and the poet Seán Ó Duinlé.
Tomás Ó Criomthain
(1855-1937)
Tomás Ó Criomthain was a fisherman, seal hunter and stonemason. In 1917 Briain Ó Ceallaigh, a Trinity College graduate from Killarney, spent several months on the Blasket, and became friends with Ó Criomthain. He encouraged Ó Criomthain to write sketches about his life, and gave him foolscap paper and a fountain pen. Ó Criomthain began to write essays or sketches and sent them to Briain. These evolved into Allagar na hInse (1928) and An tOileánach (1929), which won international recognition.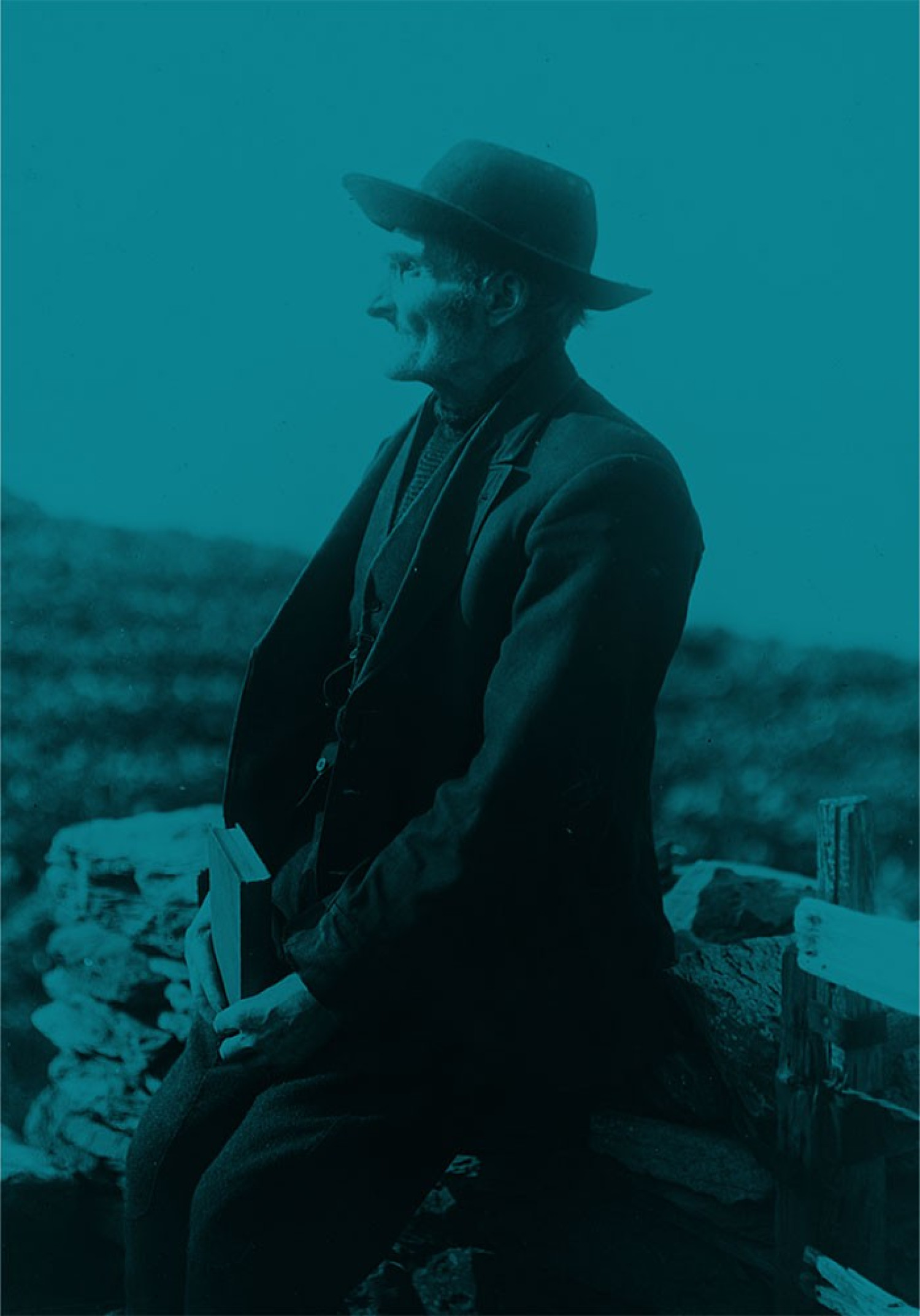 Tomás Ó Criomthain c.1930 photographed by Thomas H Mason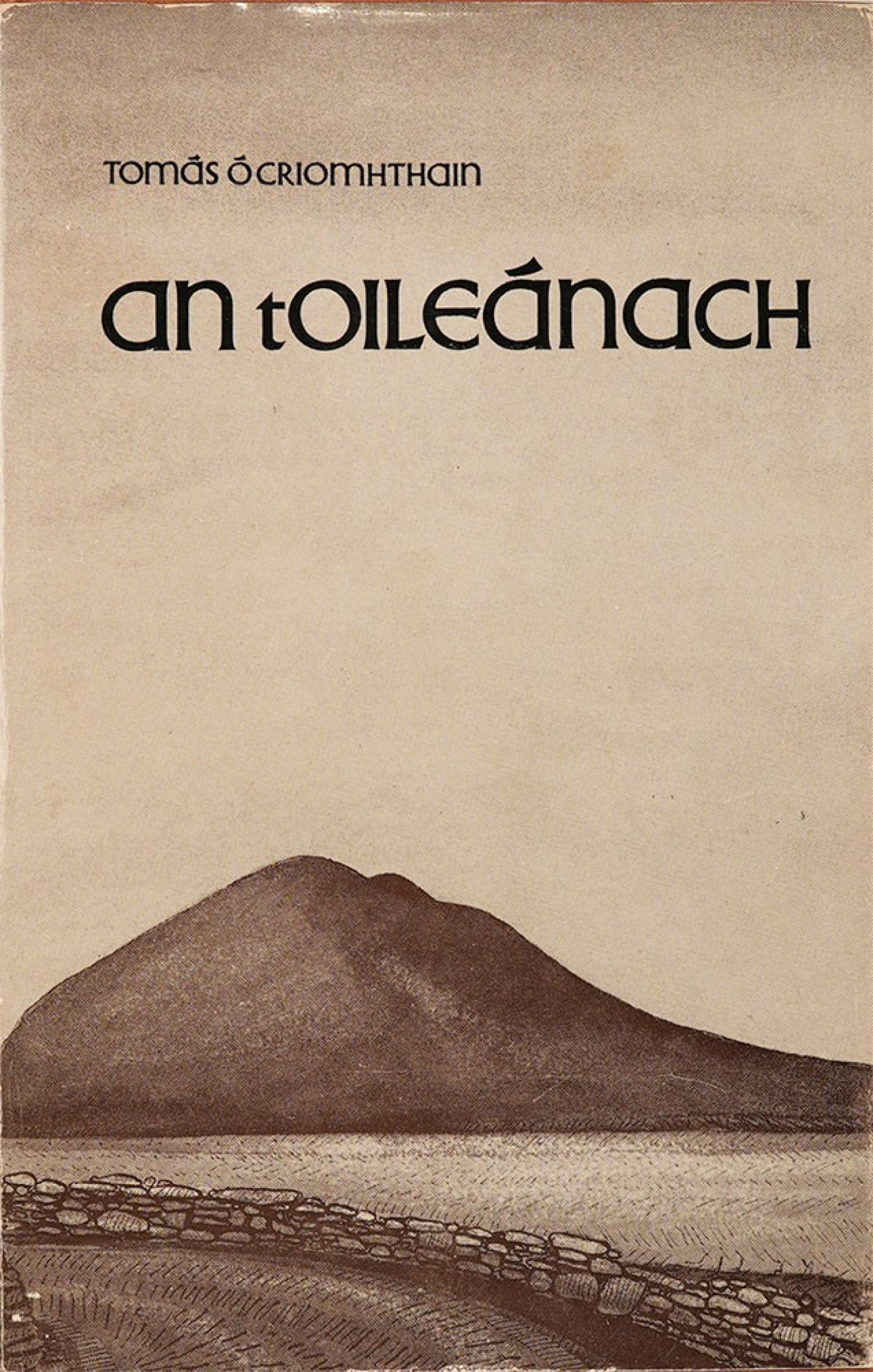 Tomás Ó Criomthain, An tOileánach, Cló Talbot Press, Baile Átha Cliath, 1973 edition
Eibhlís Ní Shúilleabháin
(1911-1971)
Tourist George Chambers met Eibhlís Ní Shúilleabháin on the Great Blasket in July 1931. When he returned home to London Ní Shúilleabháin wrote to him fairly regularly, and this correspondence continued for thirty years. Ní Shúilleabháin wrote in English, sending news from the Island and from the village of Muiríoch, on the mainland, where Ní Shúilleabháin and her husband Seán lived from 1942. Chambers kept the letters and a selection was published in 1978 These letters provide us with a vivid account of island life from a young woman's perspective.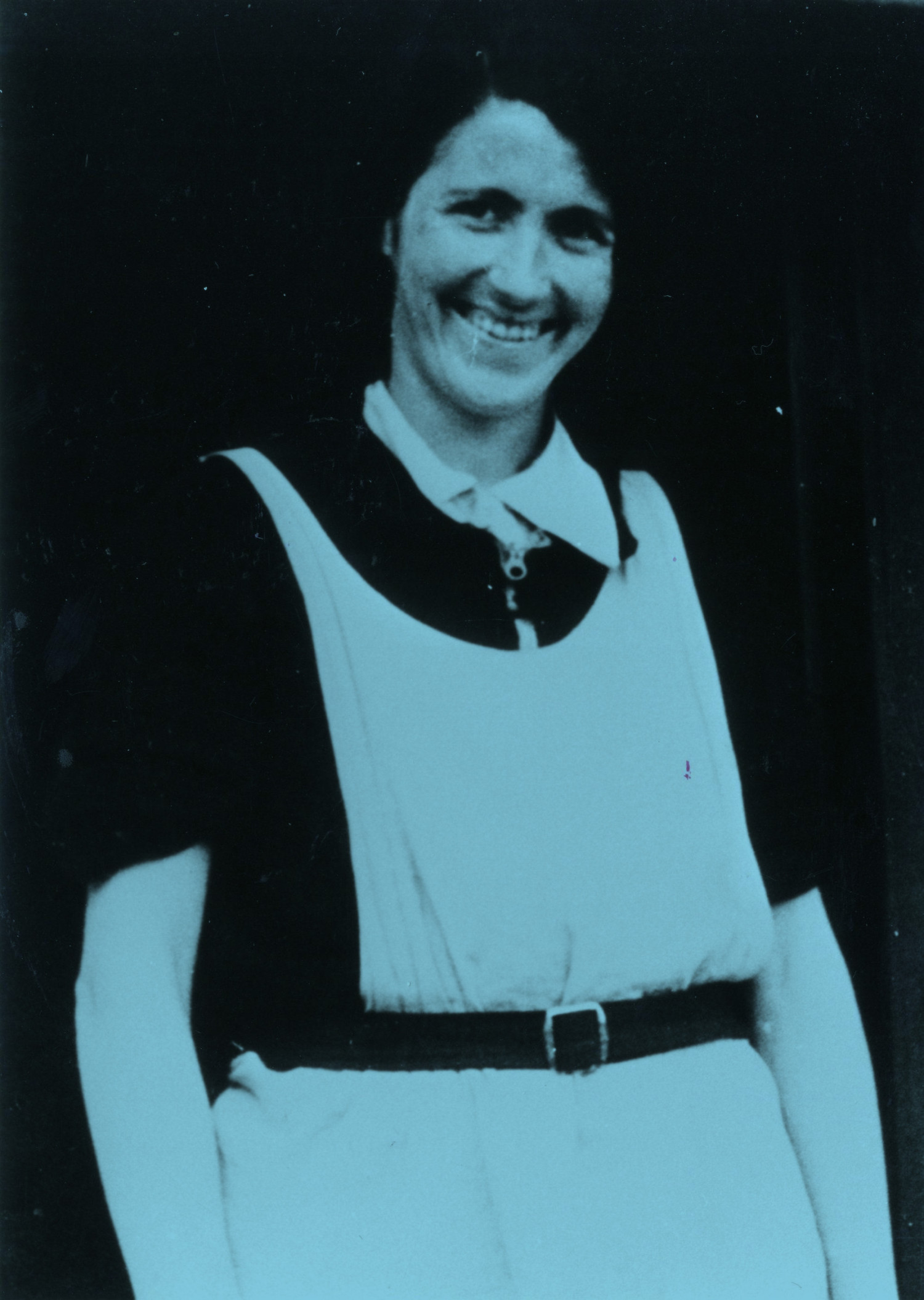 Eibhlís Ní Shúilleabháin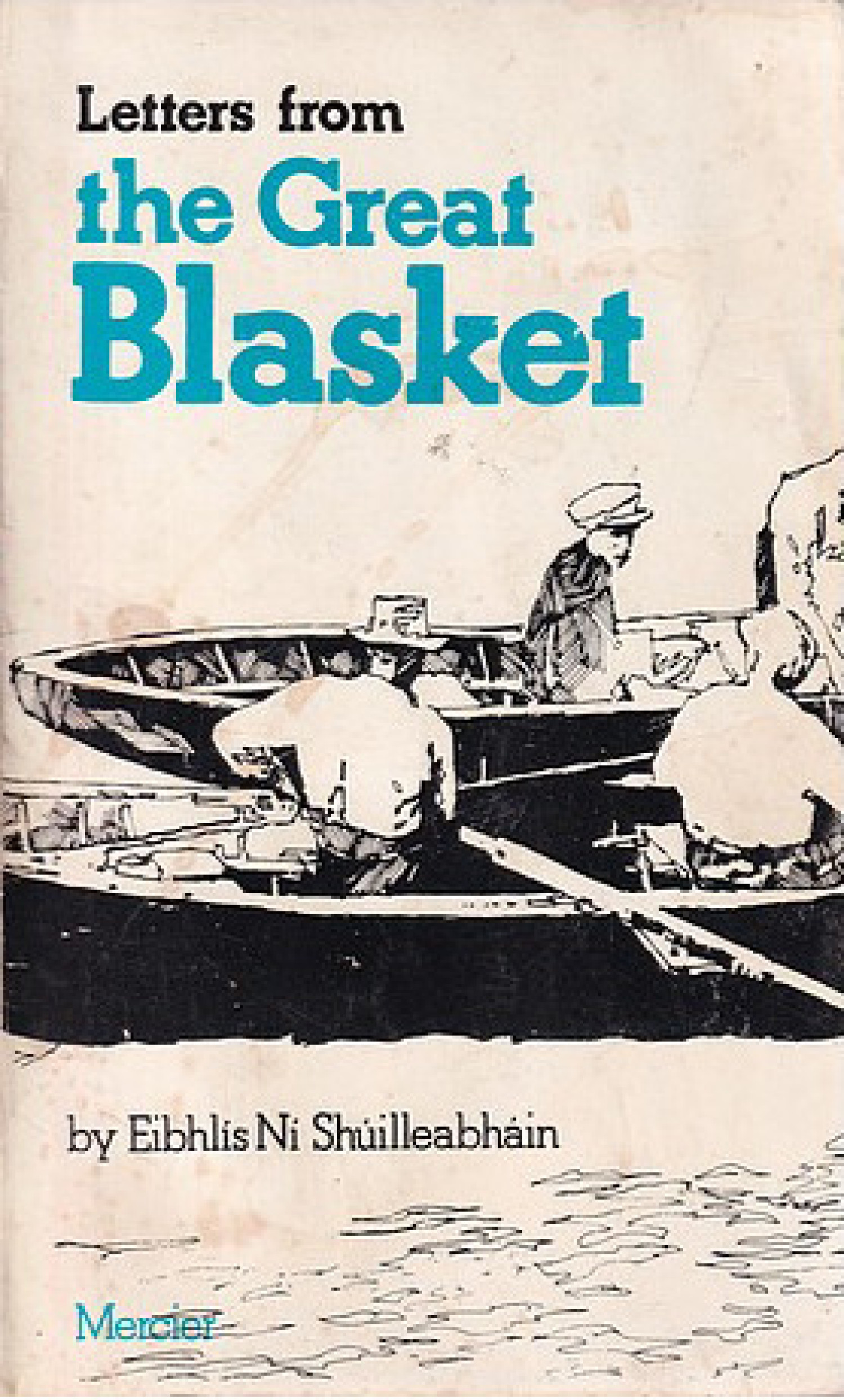 Letters from the Great Blasket, Mercier Press, 1978
Muiris Ó Súilleabháin
(1904-1950)
Muiris Ó Súilleabháin was born on the Great Blasket. His mother died when he was less than one year old, and he was sent to an orphanage in Dingle. He stayed there for six years, before returning to the Island with his father. A visiting classical scholar to the island, George Thomson, encouraged Ó Súilleabháin to write his memoir. Ó Súilleabháin left the Blaskets again in 1927 to be trained as a Garda.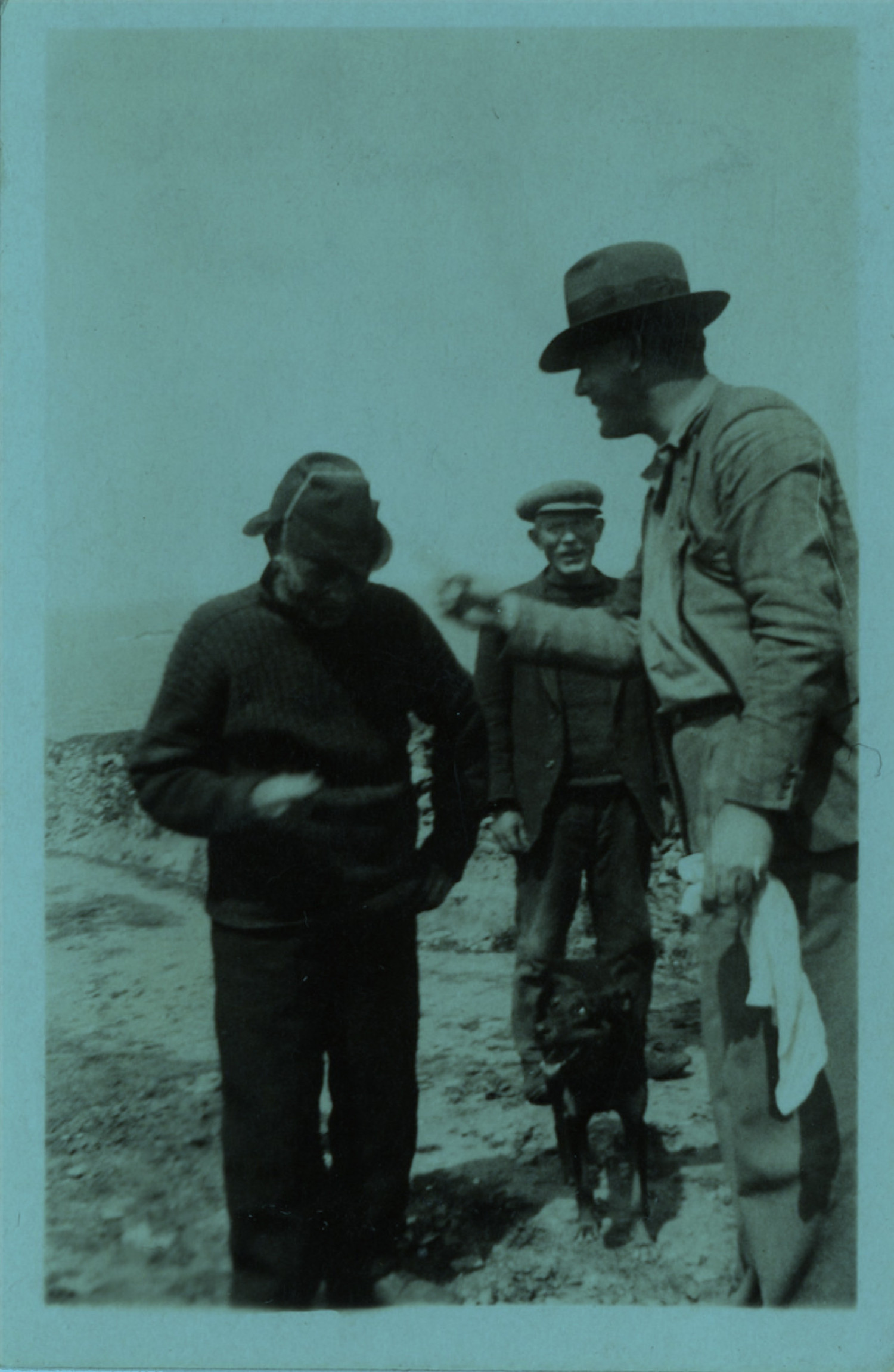 Muiris Ó Súilleabháin and two others photographed by Thomas Waddicor, 1932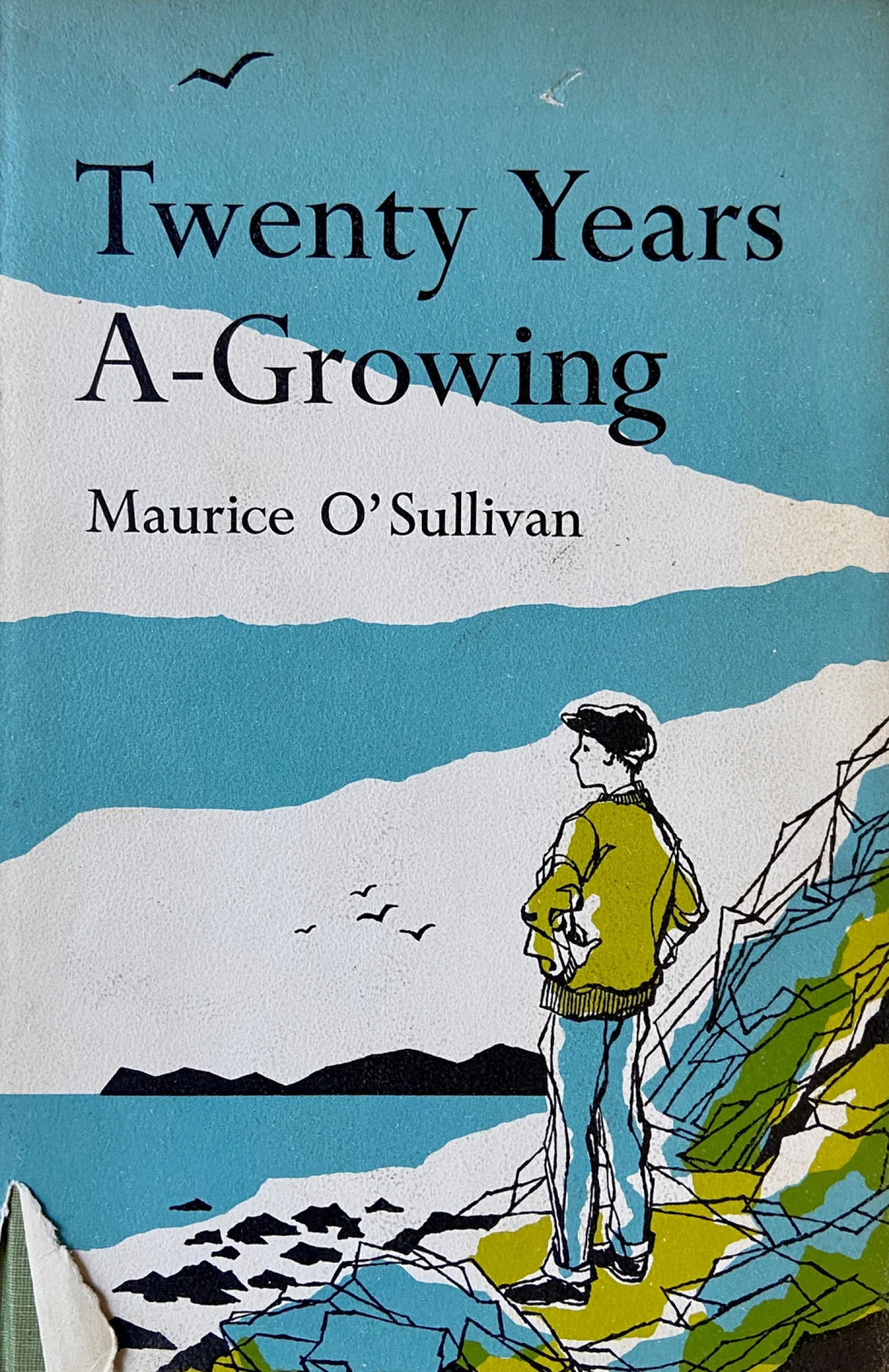 American edition of Twenty Years A-Growing, The Viking Press, New York, 1960
Mícheál Ó Gaoithín ('Maidhc File', 'An File')
(1904-1974)
Mícheál Ó Gaoithín was the seventh child of Peig Sayers. Apart from a brief period in America in 1929, he lived with his mother on the island until 1943, and from then on the mainland in Dún Chaoin. The author of poetry, novels and memoirs, he famously transcribed his mother's memoirs from her dictation – unlike Sayers, he could write Irish. But like her, he was a great oral storyteller and had a vast repertoire of tales. His output of published work and collected folklore is probably the largest of any Blasket islander.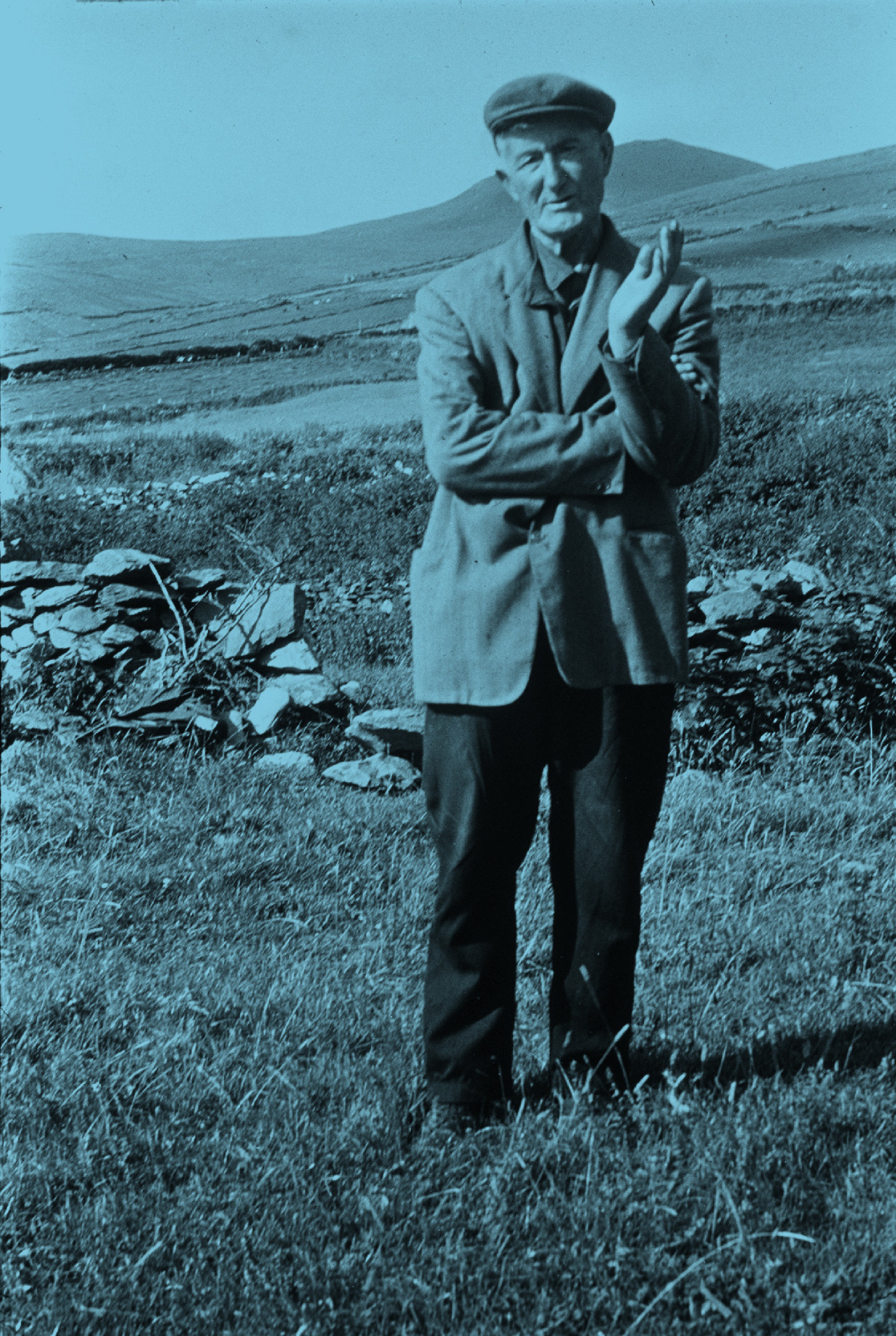 Mícheál Ó Gaoithín photographed by Bo Almqvist, 1966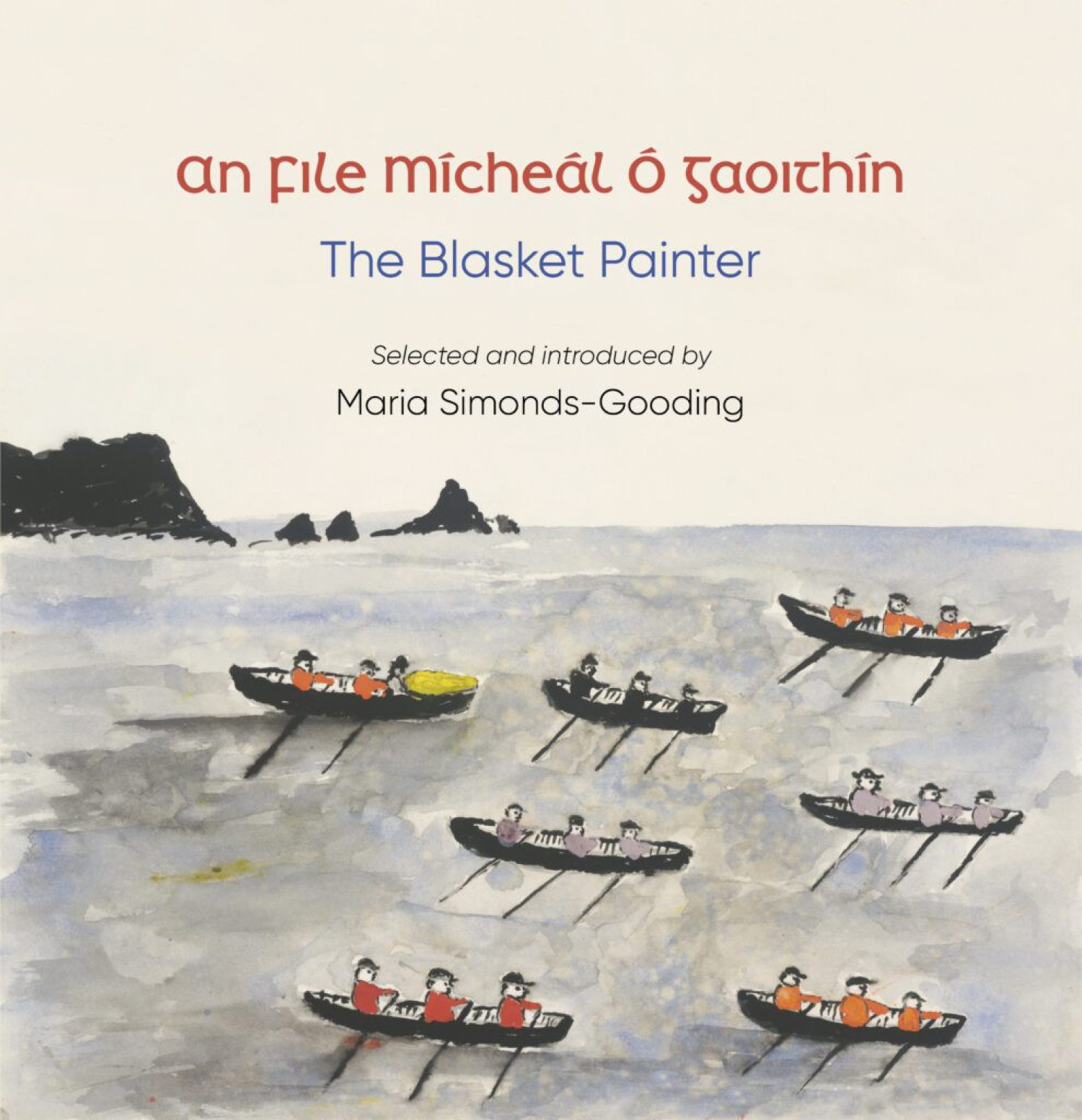 The first publication of Ó Gaoithín's artwork: An File Mícheál Ó Gaoithín, Lilliput Press, 2022
Máire Ní Ghuíthín ('Máire Mhaidhc Léan')
(1909-1988)
Máire Ní Ghuíthín's mother, Máire Ní Chatháin, was the 'little hostess' who is described by John Millington Synge in his account of his short visit to the island in 1905. Ní Ghuíthín moved to Dún Chaoin and was a well-known bean a'tí (woman of the house) in the parish, hosting many scholars and students. She wrote two books, An tOileán a Bhí (1978) and Bean an Oileáin (1986). The latter in particular describes the life of women on the Island.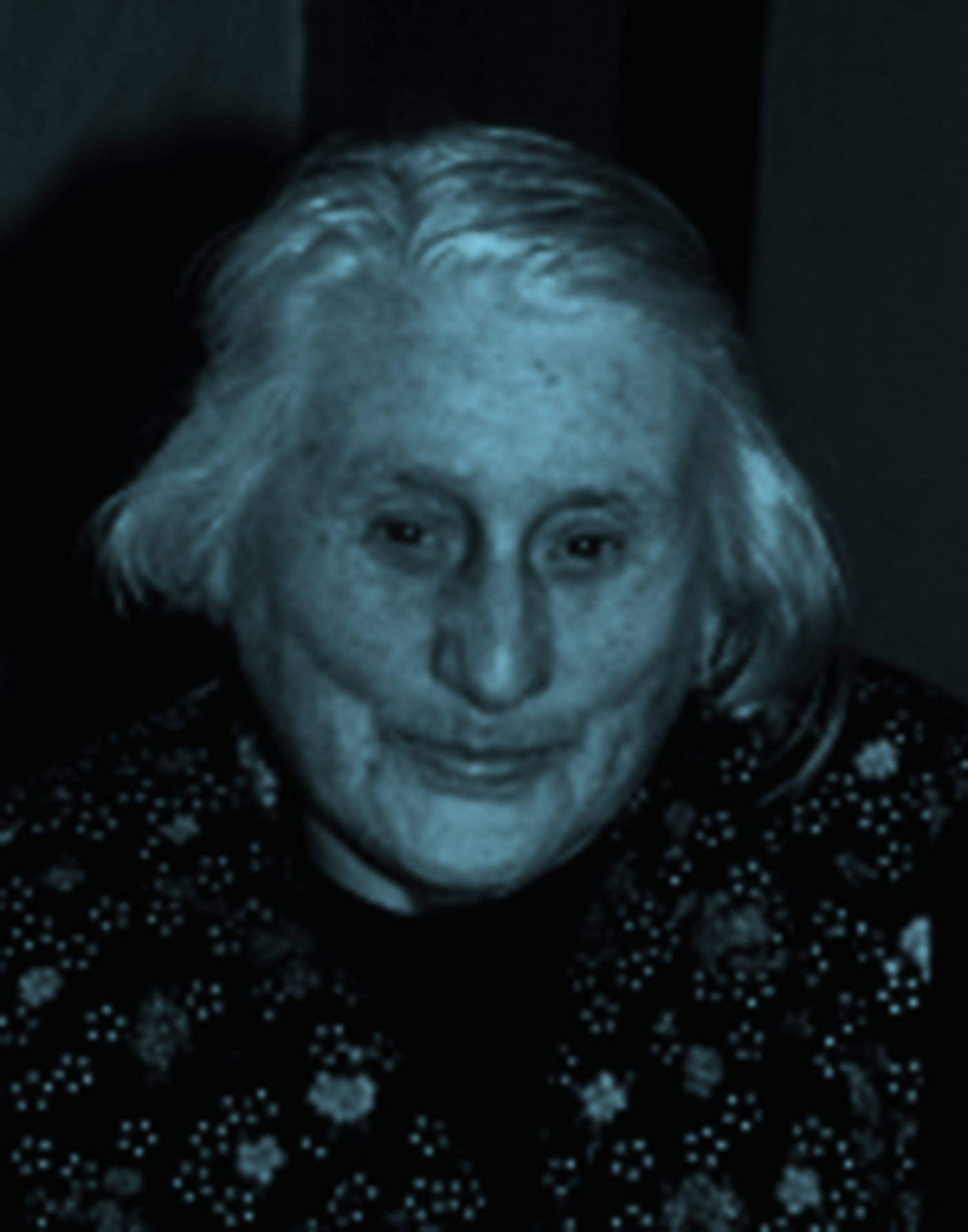 Máire Ní Ghuíthín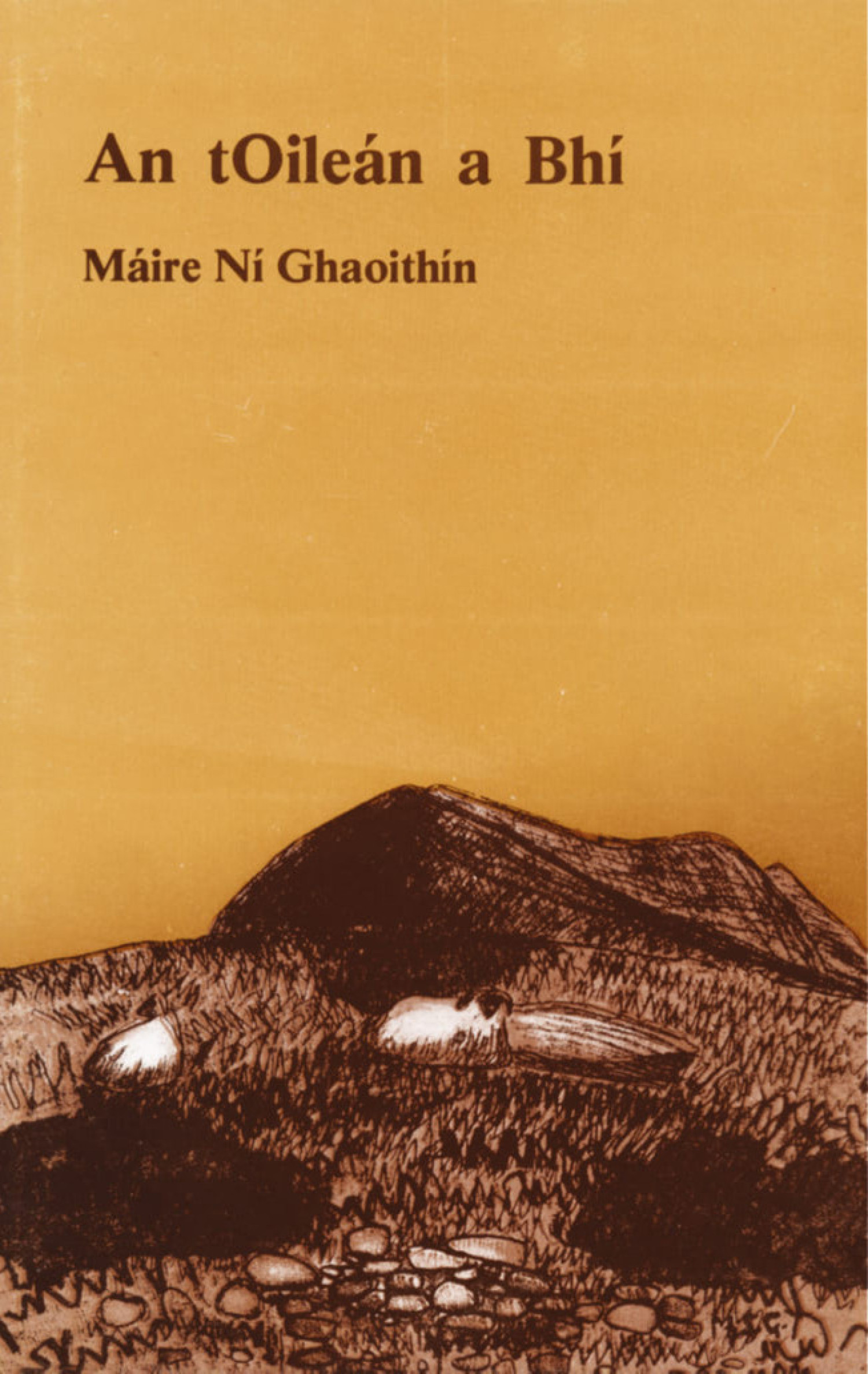 An tOileán a Bhí, An Clóchomhar TTA, Baile Átha Cliath, 1978
Pádraig Ó Maoileoin
(1913-2002)
Pádraig Ó Maoileoin was a novelist, poet, editor, translator and lexicographer. He was born in Dún Chaoin, an area across the water from the Island that shared its traditions. Ó Maoileoin's first novel, Bríde Bhán, was published in 1968 and he is one of the most significant Irish language writers of the twentieth century.

Ó Maoileoin left Dún Chaoin in his teens. The trajectory of his career illustrates the link between the old oral tradition and the contemporary literary culture – like Muiris Ó Súilleabháin, he moved from the Kerry Gaeltacht to Dublin and became a writer.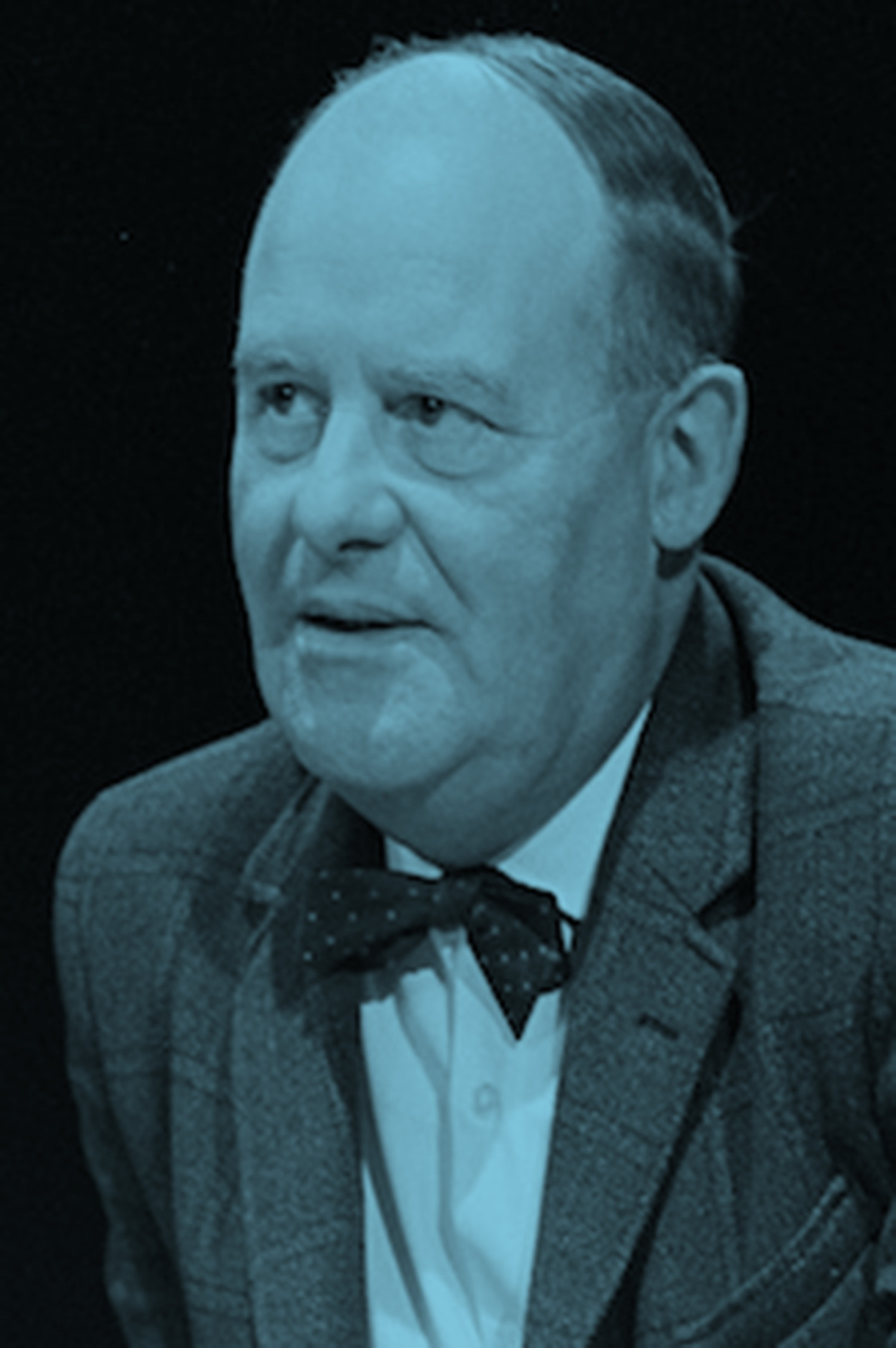 Pádraig Ó Maoileoin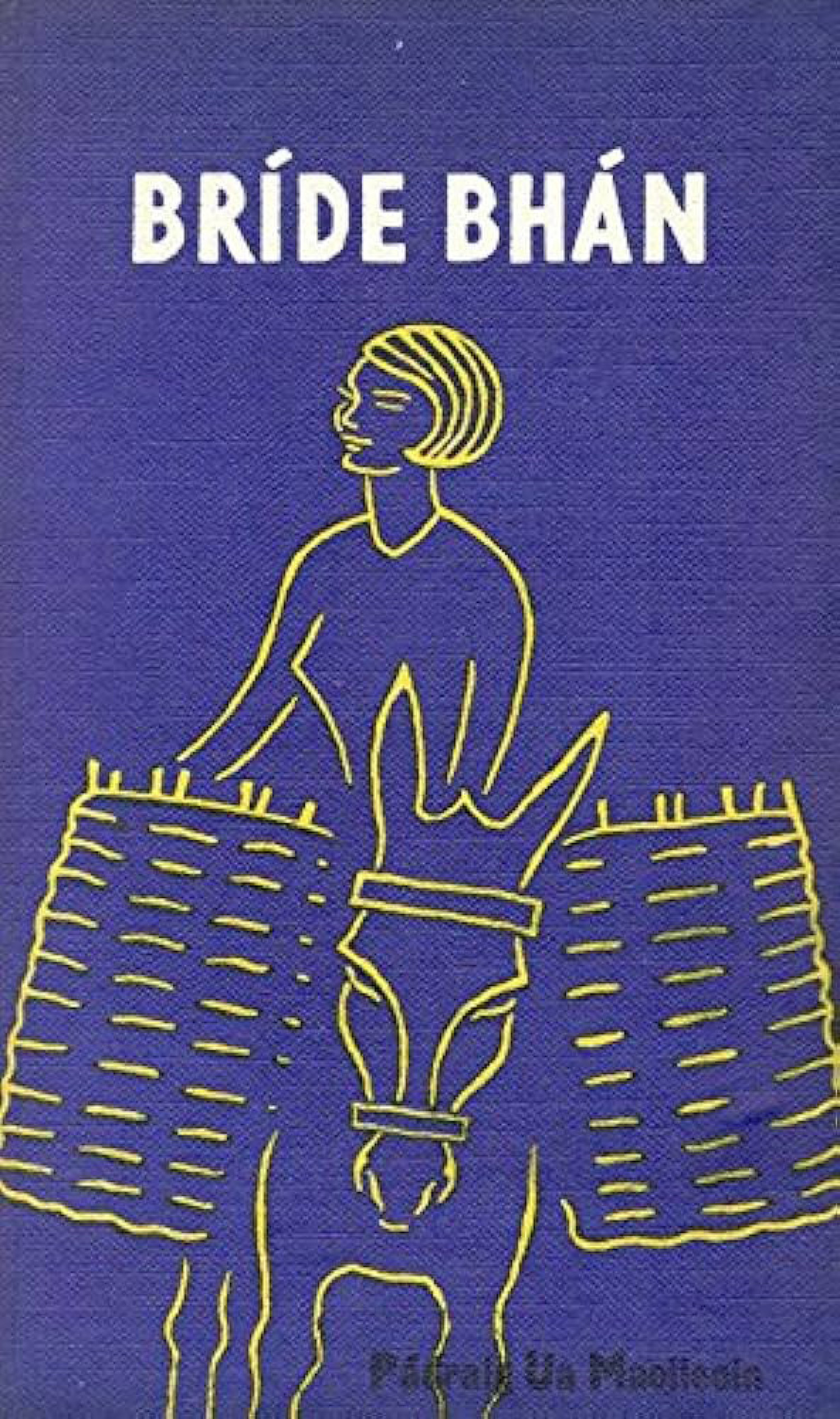 Bríde Bhán, Sáirséal agus Dill, Baile Átha Cliath, 1968
Maxim Gorky showed Tomás that a fisherman could write a book as well as a man of learning.
Briain Ó Ceallaigh, introduction to Tomás Ó Criomthain's Allagar na hInse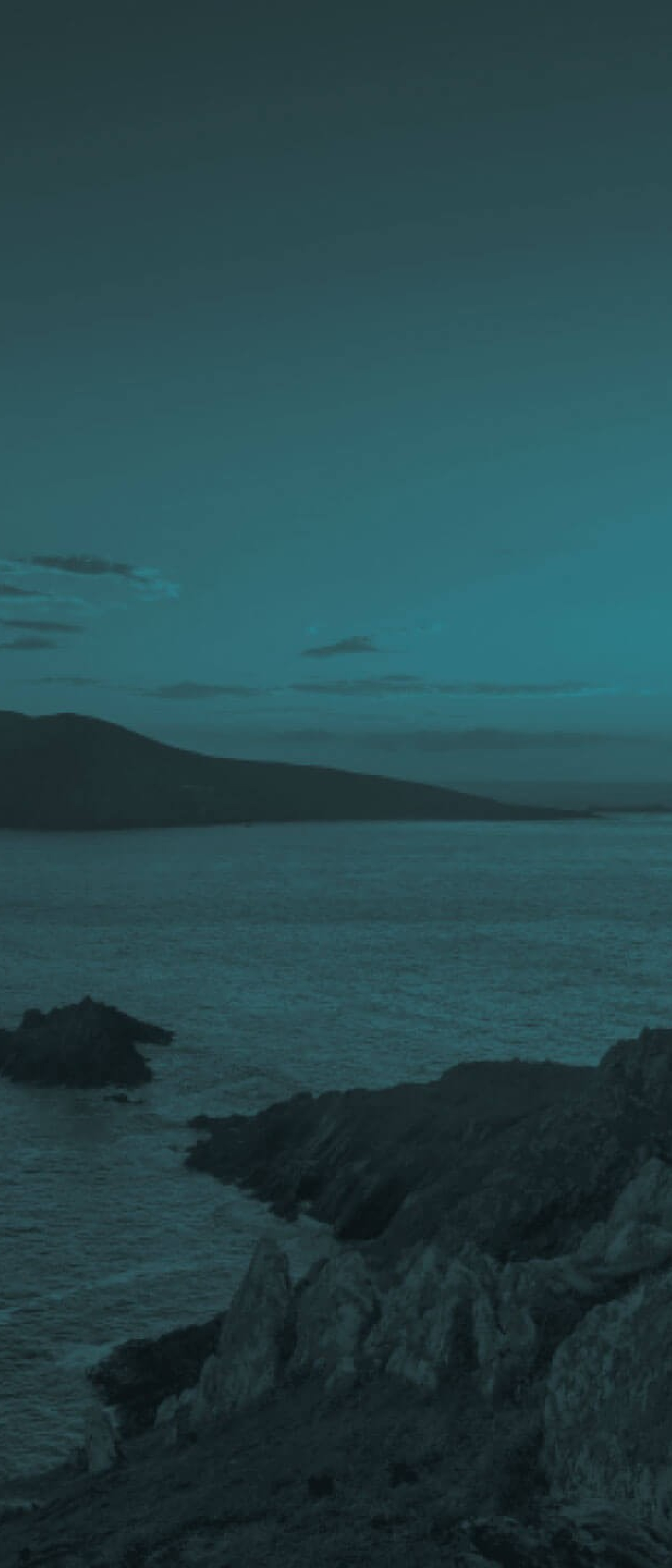 Ealaíon agus Áit
A Place and Its Art
What did it mean to live on the Blasket Islands at the turn of the nineteenth and twentieth centuries? A lot of hard work – planting and harvesting potatoes and hay, cutting turf, gathering seaweed and shellfish. Dangerous work, in the naomhógs (small wooden boats), fishing and hunting seals. Isolation, especially for the women, who did not row and were largely confined to the island.
The scenery affected mood and life, especially in that it attracted tourists. The scholars who came to collect were happy to be pursuing their calling in a beautiful place. And it was the very isolation of the Blaskets – and of all the Gaeltacht areas – which preserved the Irish language and culture long after it had diluted or disappeared in less remote places.

Peig Sayers, the Queen of Storytellers, was in the right place at the right time – the scenic Kerry Gaeltacht, at a moment when her language and skills, her stories, were esteemed at home and abroad.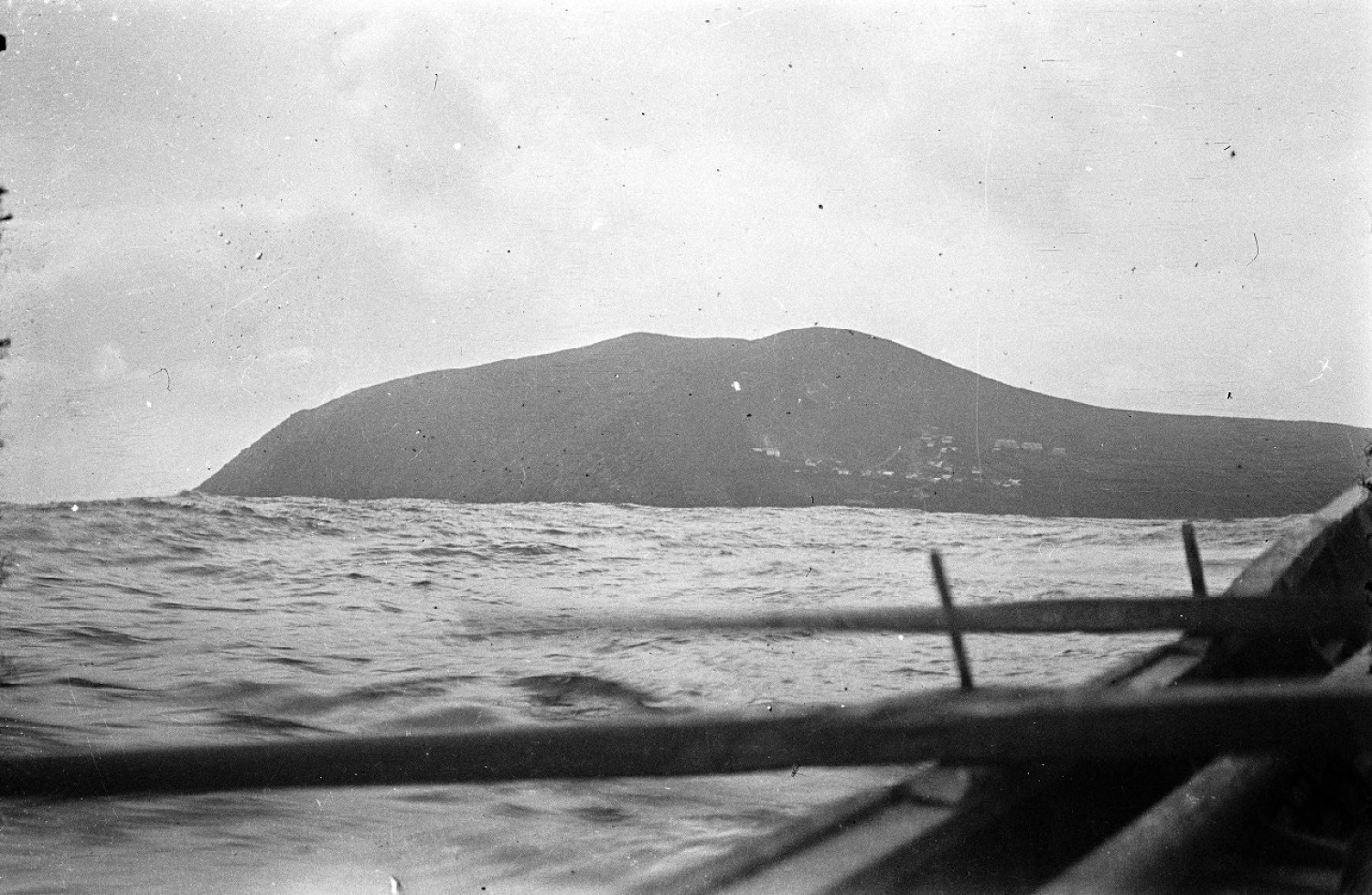 View of An Blascaod Mór, taken from a naomhóg by Carl Wilhelm von Sydow. c. 1925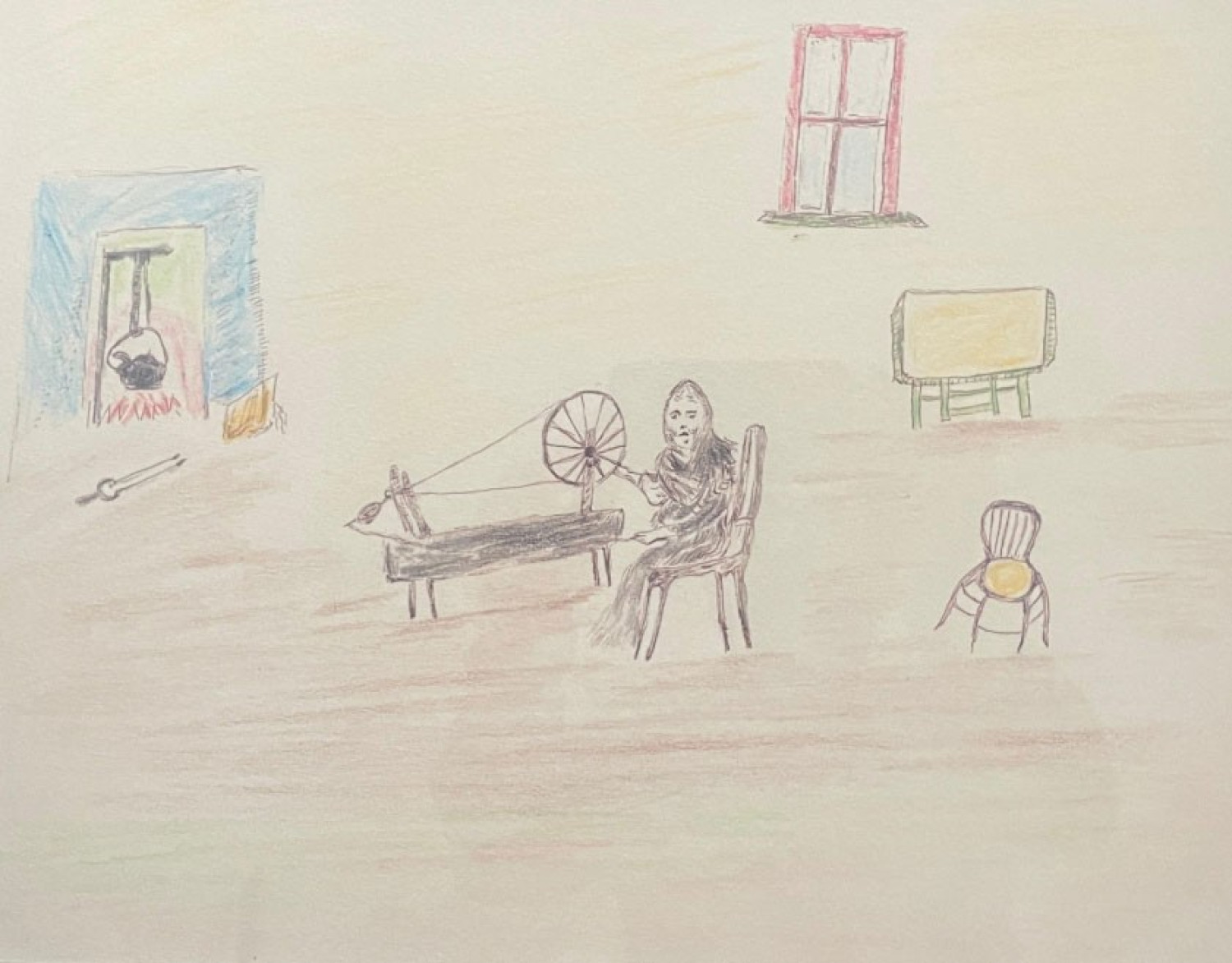 Peig Spinning by Mícheál Ó Gaoithín
Gan páipéar, gan leabharlann, gan ardscoil ach an léann nádúrtha a fhágann comhartha ar a n-aigne ó bheith síoraí i gcaidreamh leis an nádúir, le háilleacht mhíthróchreach an domhain.
An Seabhac, réamhrá do Allagar na hInse.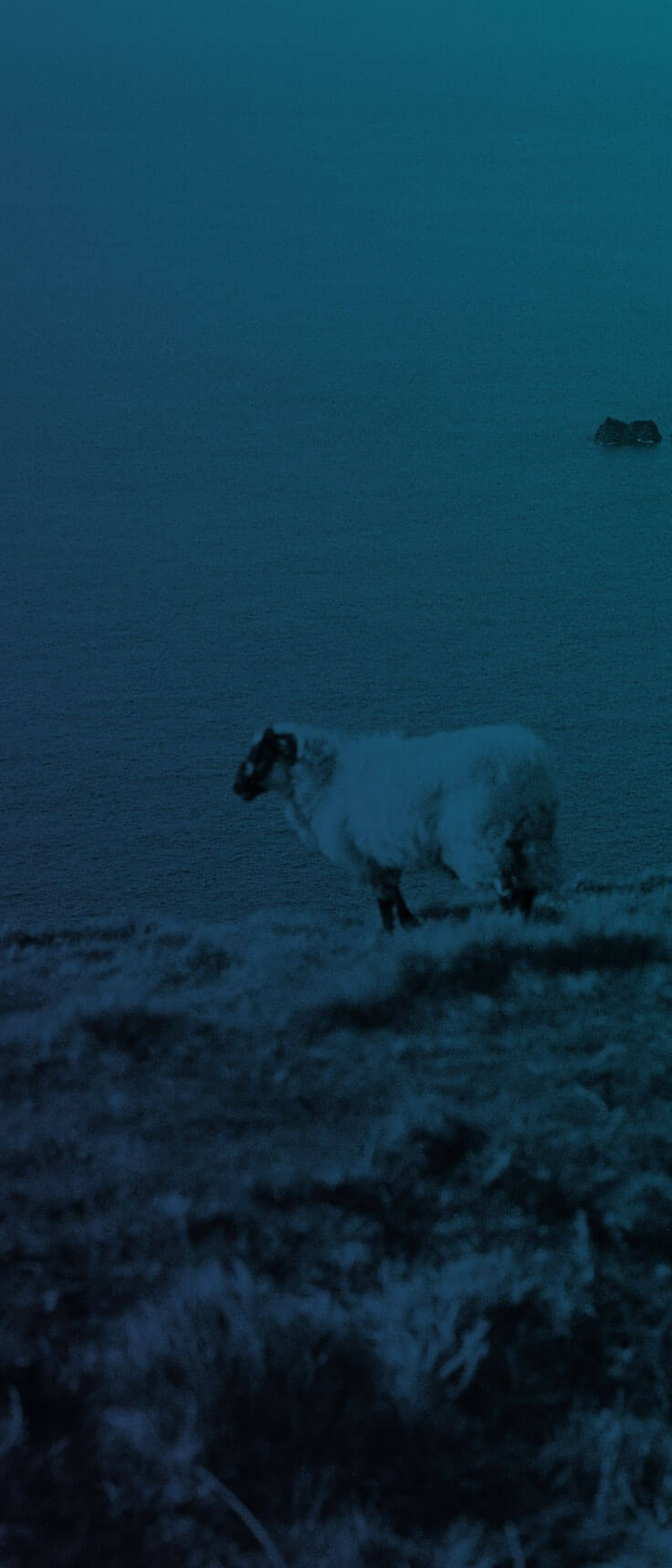 Na Bailitheoirí agus na Scoláirí
Collectors and Collecting
The Blasket Islands, and the mainland Gaeltacht areas of Corca Dhuibhne, had a vibrant oral culture – folktales, legends, customs and beliefs, songs and poetry flourished in the area for centuries. From the turn of the twentieth century, the Blasket and surrounding areas became something of a mecca for collectors, linguists and scholars. The interaction of islanders with visitors from many parts of the world heightened their own awareness of the value of their language and culture. Indeed, it is questionable if the 'Blasket Island Library' – over twenty books by various islanders – would ever have come about had it not been for the influence of the outsiders.
The collectors also encouraged the continuance of the oral storytellers. Peig Sayers, for example, certainly enjoyed the appreciative audience of scholars from England, France, Sweden and elsewhere, and the local fame which their attention earned for her.
Robin Flower
(1881-1946)
Robin Flower, known as 'Bláithín' or 'Little Flower', was assistant keeper of Manuscripts at the British Museum. He came to the Blaskets to learn Irish in order to catalogue the museum's Irish manuscripts. His first visit was in 1910, and he was a regular summer visitor from then on – he loved the island and even brought his wife, Ida, there on their honeymoon. He collected several stories from Peig Sayers and was the first to record her on an ediphone, in 1930.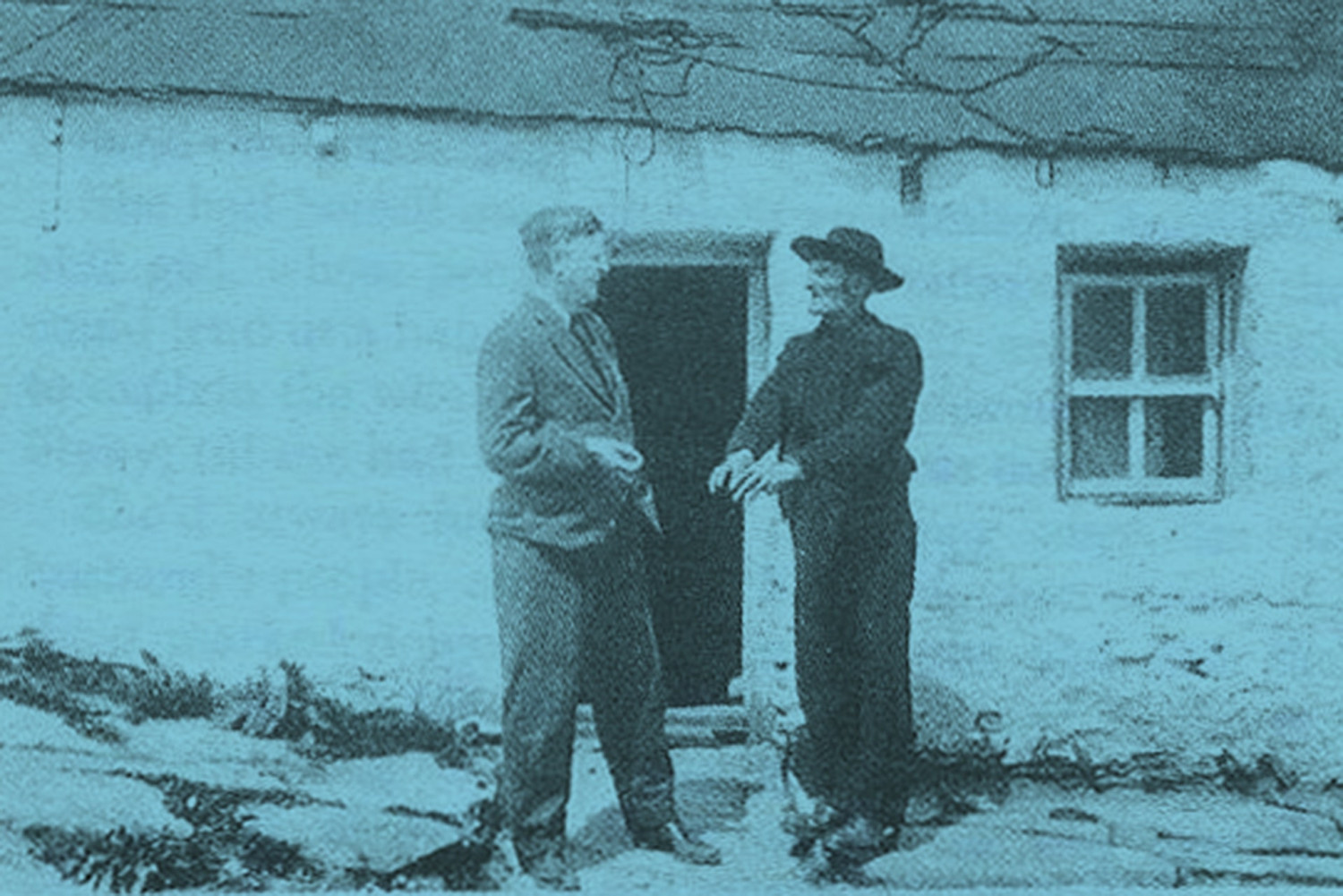 Robin Flower with Tomás Ó Criomhthain
Seosamh Ó Dálaigh
(1909-1992)
The most important collector of Peig Sayers was Seosamh Ó Dálaigh from Dún Chaoin. A school teacher, he was hired by Séamus Ó Duilearga to work for the Irish Folklore Commission from 1939 until 1951. 

Collectors like Ó Dálaigh kept field diaries to record their daily working life and the everyday activities of their 'informants'. In his collector's diary, Ó Dálaigh tenderly recounts meeting Peig Sayers for the first time on 15 September, 1942. When Sayers moved to Baile Viocáire on the mainland, he visited her 275 times in nine years.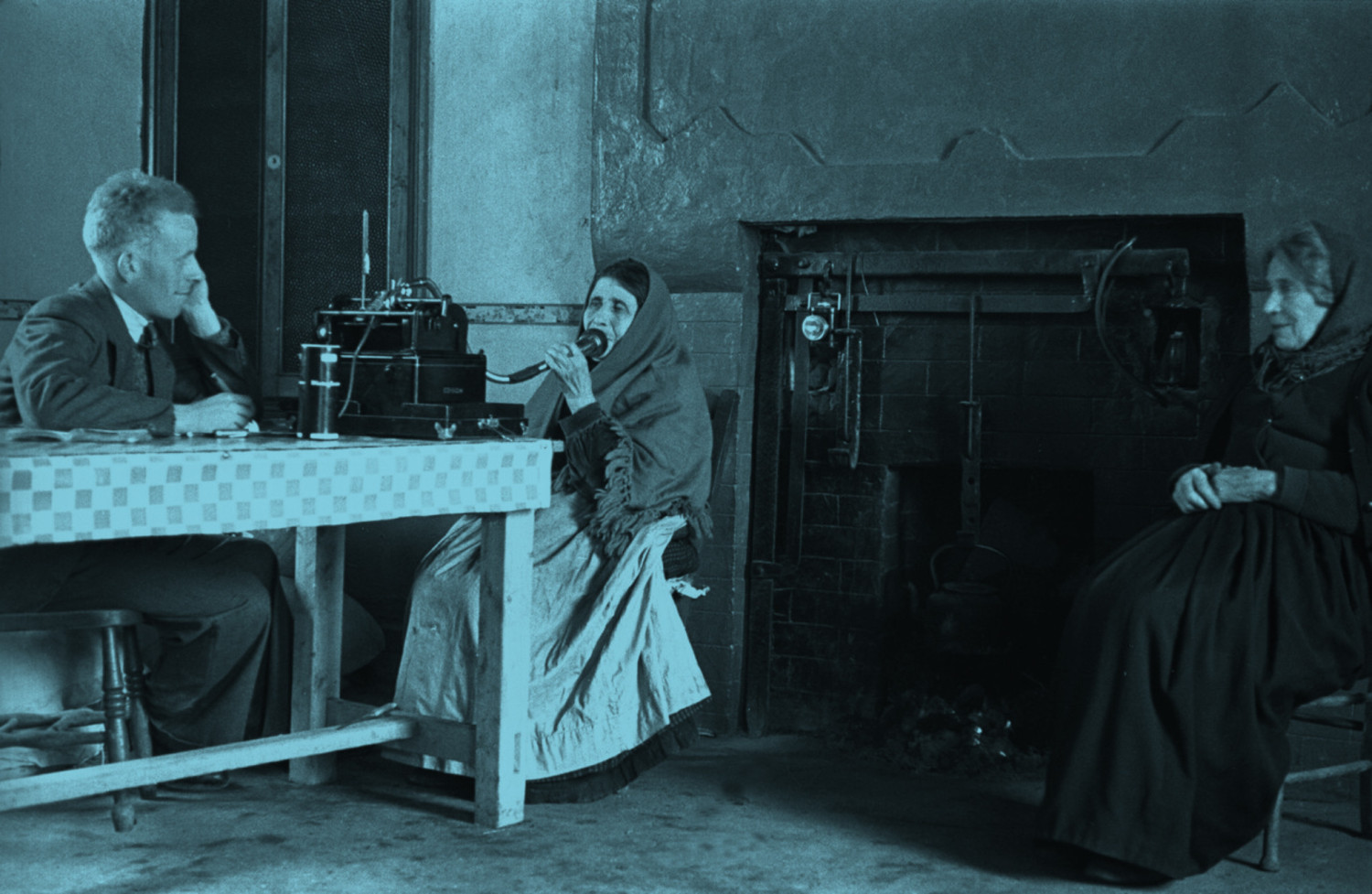 Seosamh Ó Dálaigh recording from Máire and Cáit Ruiséal in Dún Chaoin
Carl Wilhelm von Sydow
(1878-1952)
One of the world's great folklore scholars, Carl Wilhelm von Sydow was Professor of Folklore in the University of Lund. His appreciation of the importance of Ireland as a key source of oral literature in the twentieth century was hugely important for the development of folklore collecting and study in this country. In 1920, von Sydow spent some months in Ballyferriter and the Blaskets learning Irish. 

He is credited with having taken the very first photograph of Peig Sayers. He was the father of the actor Max von Sydow.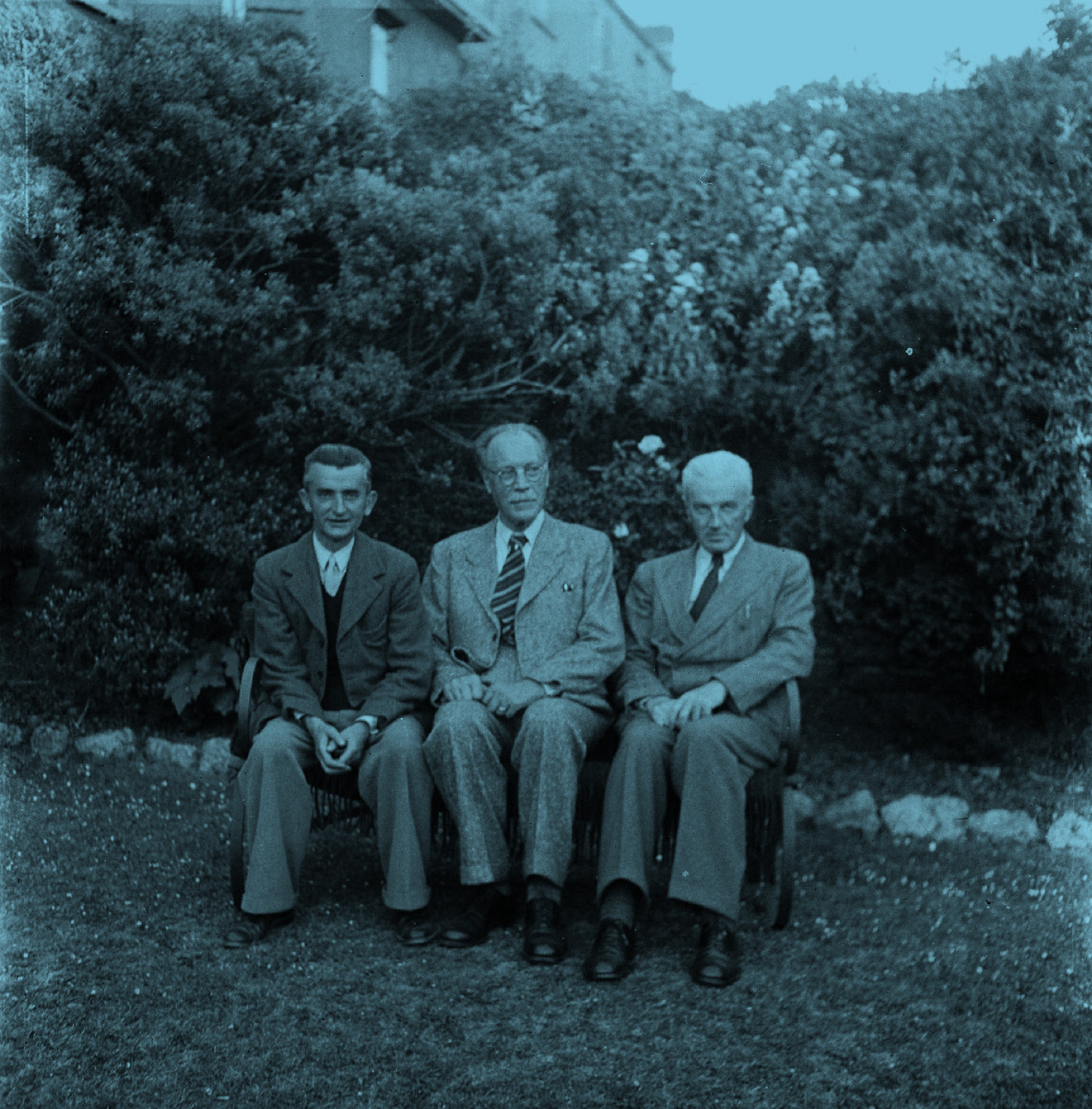 Carl Wilhelm von Sydow (centre) with Seán Ó Súilleabháin and Séamus Ó Duilearga in Kenilworth Square, Dublin, 1949
Carl Marstrander
(1883-1965)
In 1907 the Norwegian Celtic scholar Carl Marstrander (1883-1965) stayed on the Great Blasket for five months. Marstrander wasn't just a scholar: he was a champion athlete. He had been chosen for the Norwegian Olympic team in pole vaulting in 1907 – but instead of going to the Olympics he went to the Blaskets to learn Irish. He amused the islanders by vaulting over Tomás Ó Criomhthain's cottage using an oar as a pole.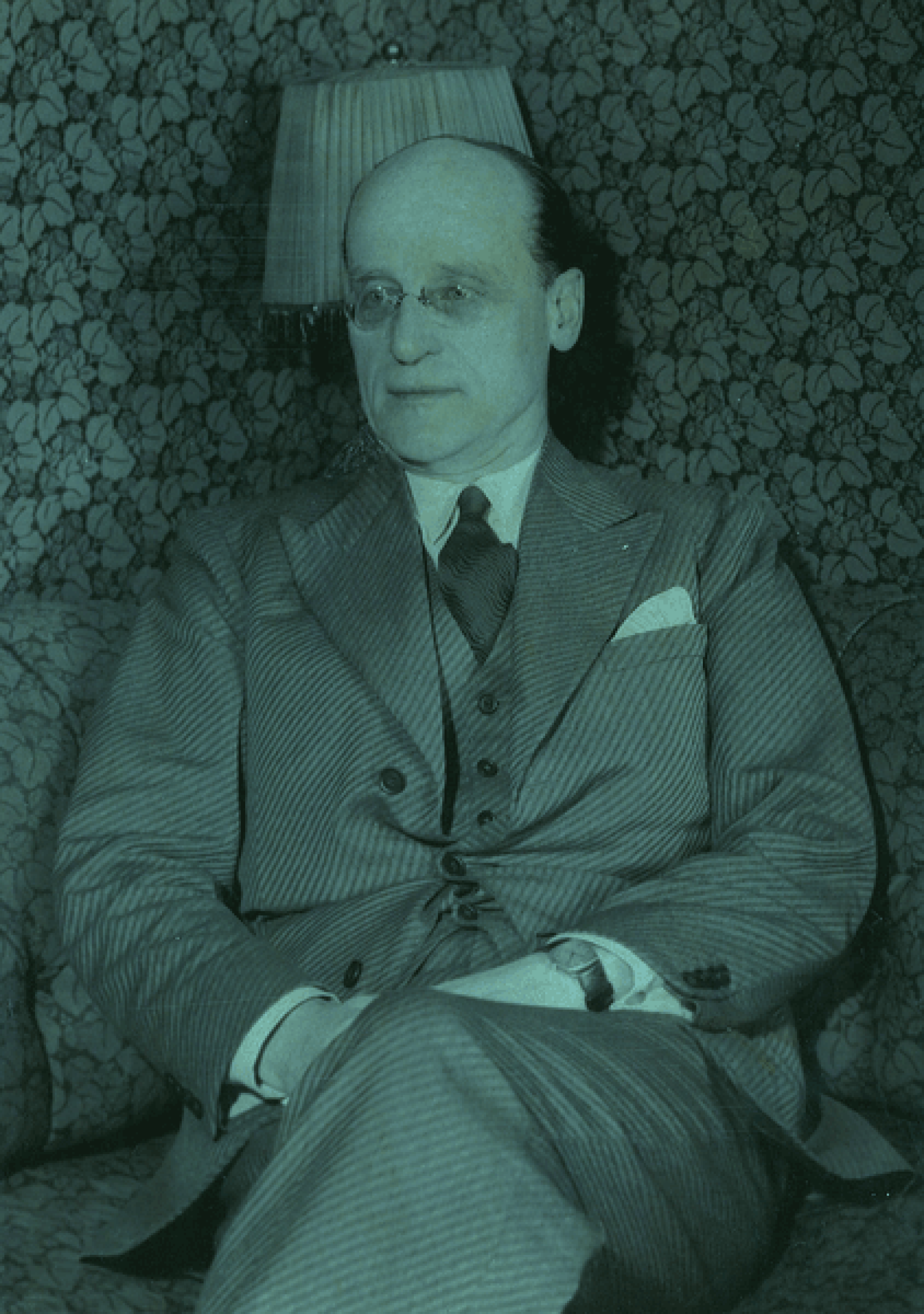 Carl Marstrander, c. 1933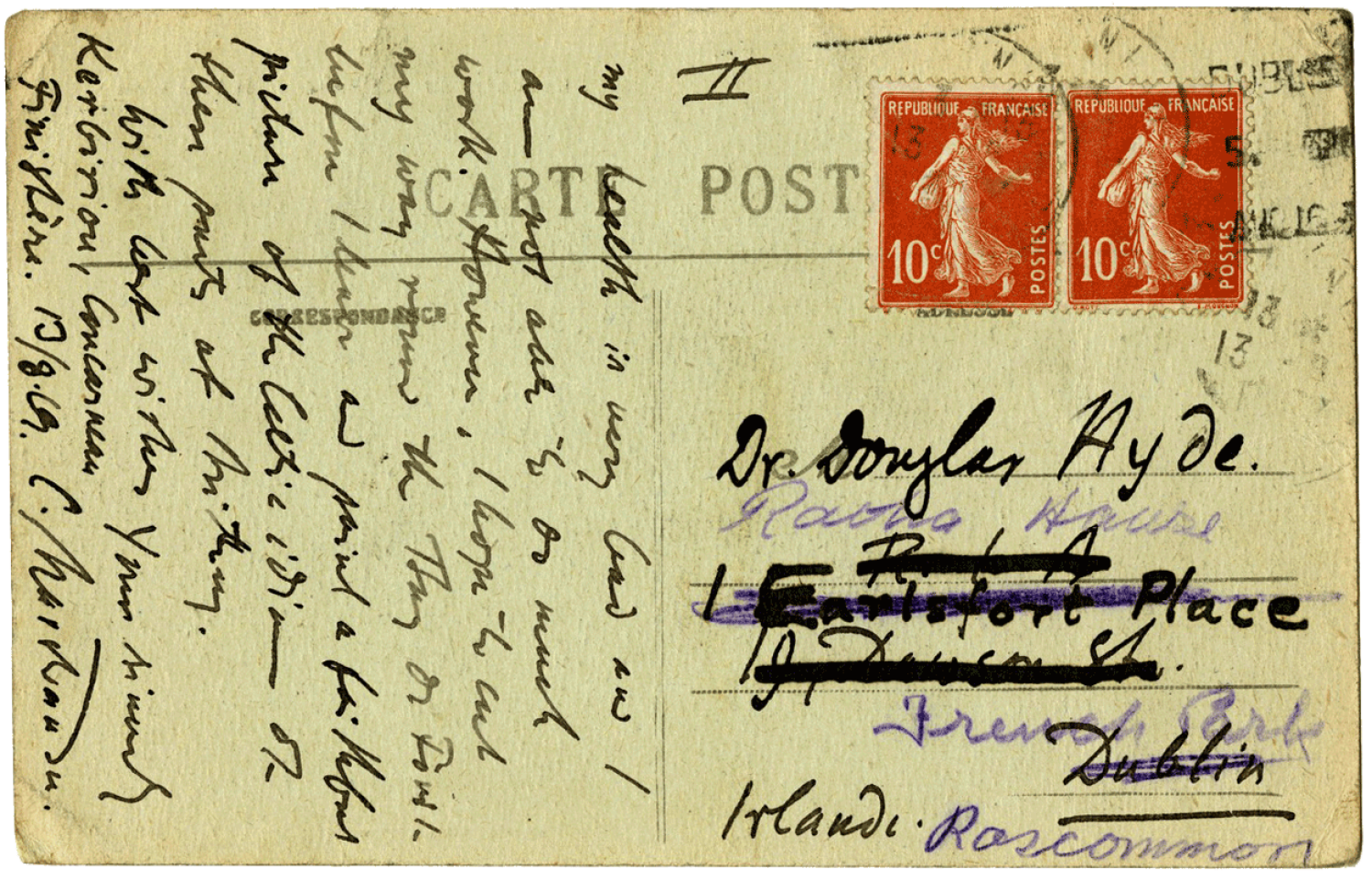 Postcard from Carl Marstrander to Douglas Hyde, 1918
Kenneth Jackson (1909-1991)
In 1932, while a student at Cambridge, Kenneth Jackson visited the Blaskets to learn Irish. When he started collecting he did not know enough Irish to understand what the tales he collected from Peig meant. He wrote them down in the international phonetic script. To Sayers' astonishment, he read back her words to her with perfect pronunciation – and then asked her to translate the story to English for him.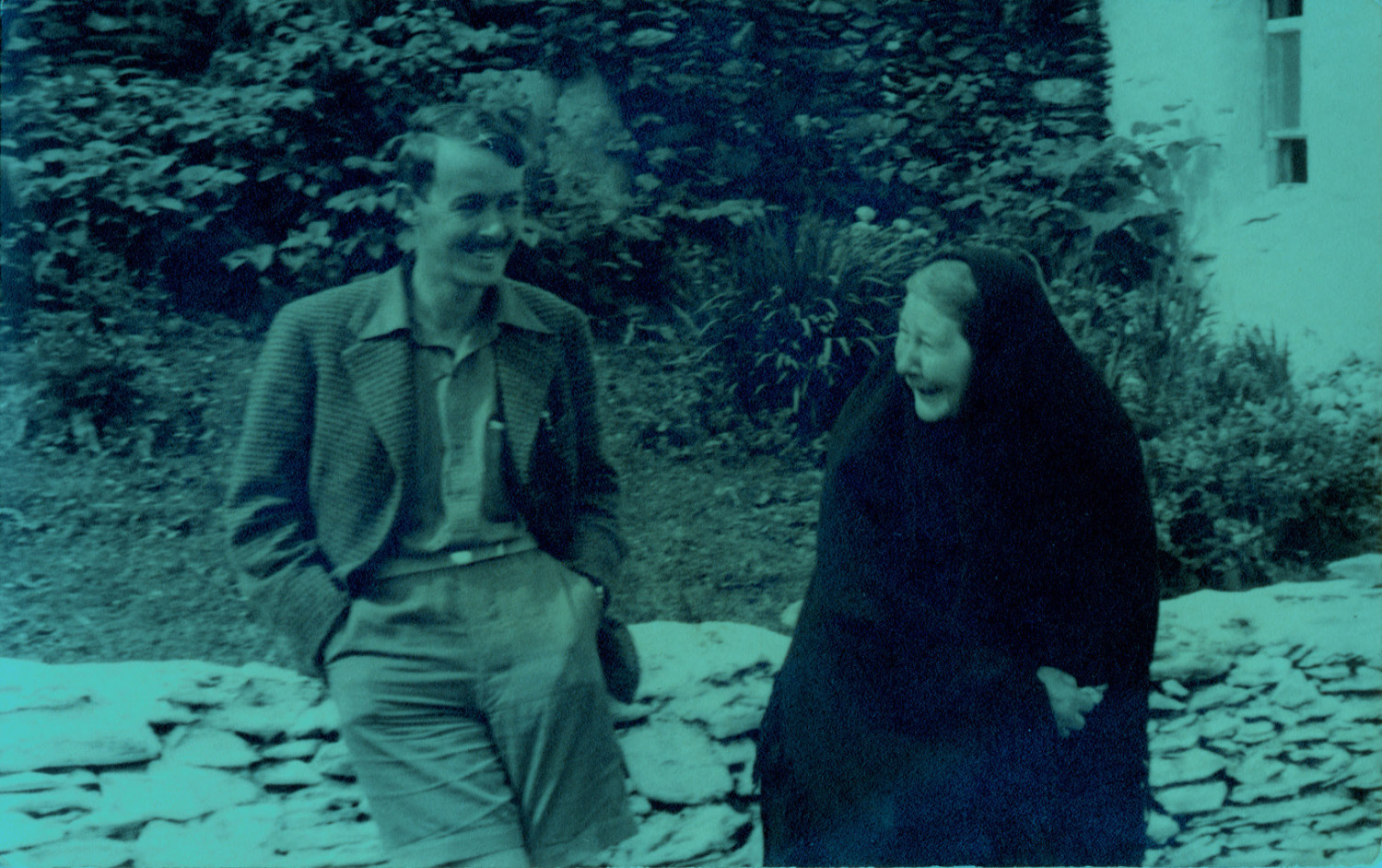 Kenneth Jackson with Peig Sayers
Marie-Louise Sjoestedt (1900-1940)
Marie-Louise, 'Máire Francach', was a brilliant French linguist and mythologist, whose career was tragically cut short when she died in 1940. She visited the Blaskets a few times in the 1930s, and was very popular – she sent presents of nice clothes to some of the girls and women of the Island. She collected and translated a few stories from Peig Sayers into French, including a version of Cinderella.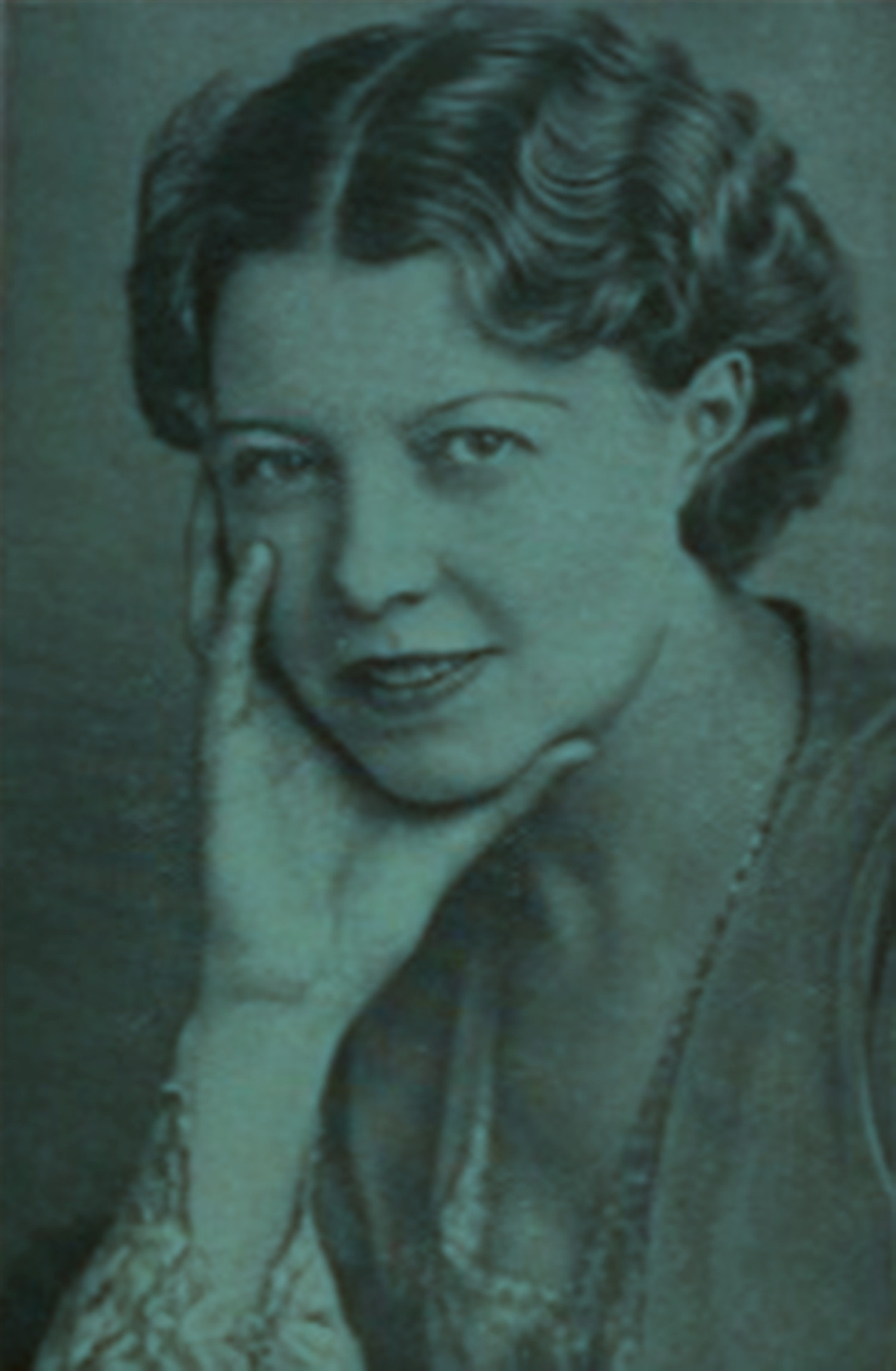 Marie-Louise Sjoestedt
Heinrich Wagner (1923-1988)
In 1946, Wagner, a young Swiss student of linguistics, spent five months in Dún Chaoin. He collected a substantial number of stories from Peig Sayers, writing them down in phonetic script. These were published, along with material from other informants in Dún Chaoin, in Oral Literature in Dunquin (1983).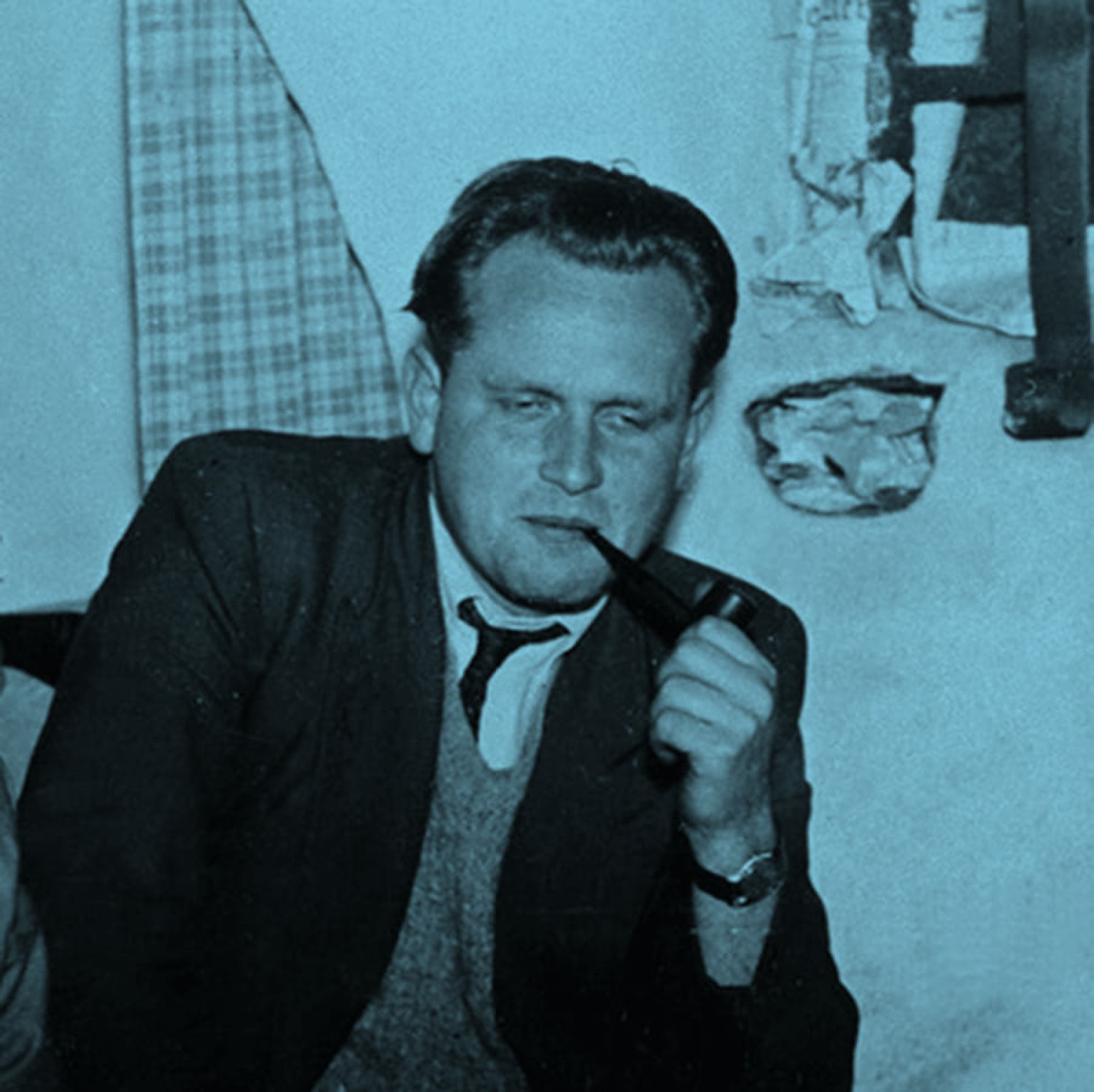 Heinrich Wagner in Tyrone, 1960
Seán Ó Súilleabháin (1903–1996)
After Seán Ó Súilleabháin was appointed Archivist of the Irish Folklore Commission in 1935, he travelled to the Landsmålsarkivet (The Dialect and Folklore Archive) at Uppsala, Sweden. He studied the archive's classification system for three months in order to adapt a similar system in Ireland.

Ó Súilleabháin's notes outline the proposed headings and sub-headings for the Commission's subject-based card catalogue system, and correspond to the range of topics in A Handbook of Irish Folklore (1942).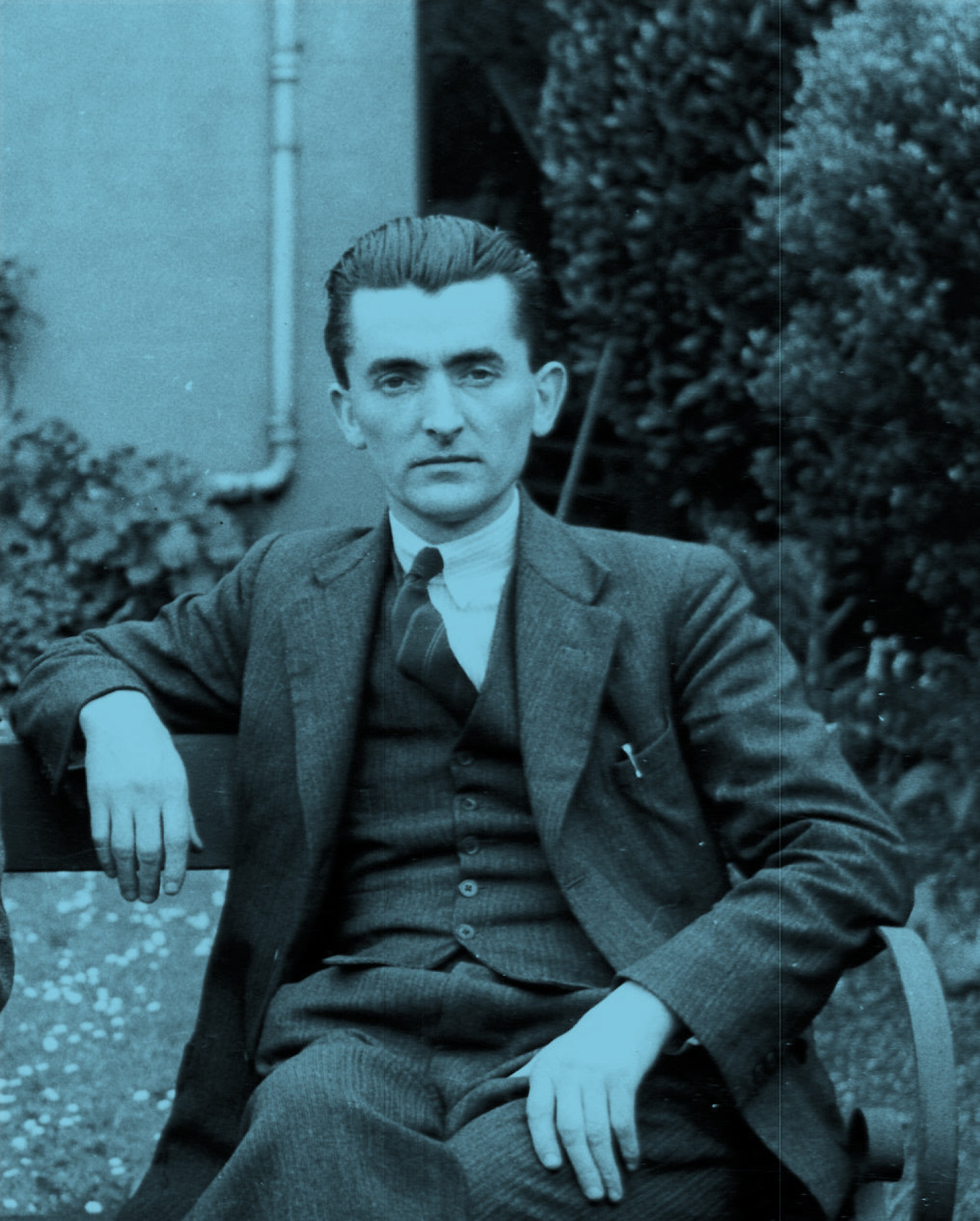 Seán Ó Súilleabháin
Peig's Editors and Scholars 
Irish Folklore Commission scholars, especially Seán Ó Súilleabháin, Caoimhín Ó Danchair, and Bríd Mahon, were all involved in the collecting, editing and presentation of Peig Sayers. Máire Ní Chinnéide famously advised her to write and publish her memoir, Peig, a Scéal Féin, which Ní Chinnéide later edited.

But Peig Sayers' real gift was as a storyteller, not a writer. The main experts on Sayers as a storyteller were Bo Almqvist and his colleagues and friends, Dáithí Ó hÓgáin and Pádraig Ó Héalaí.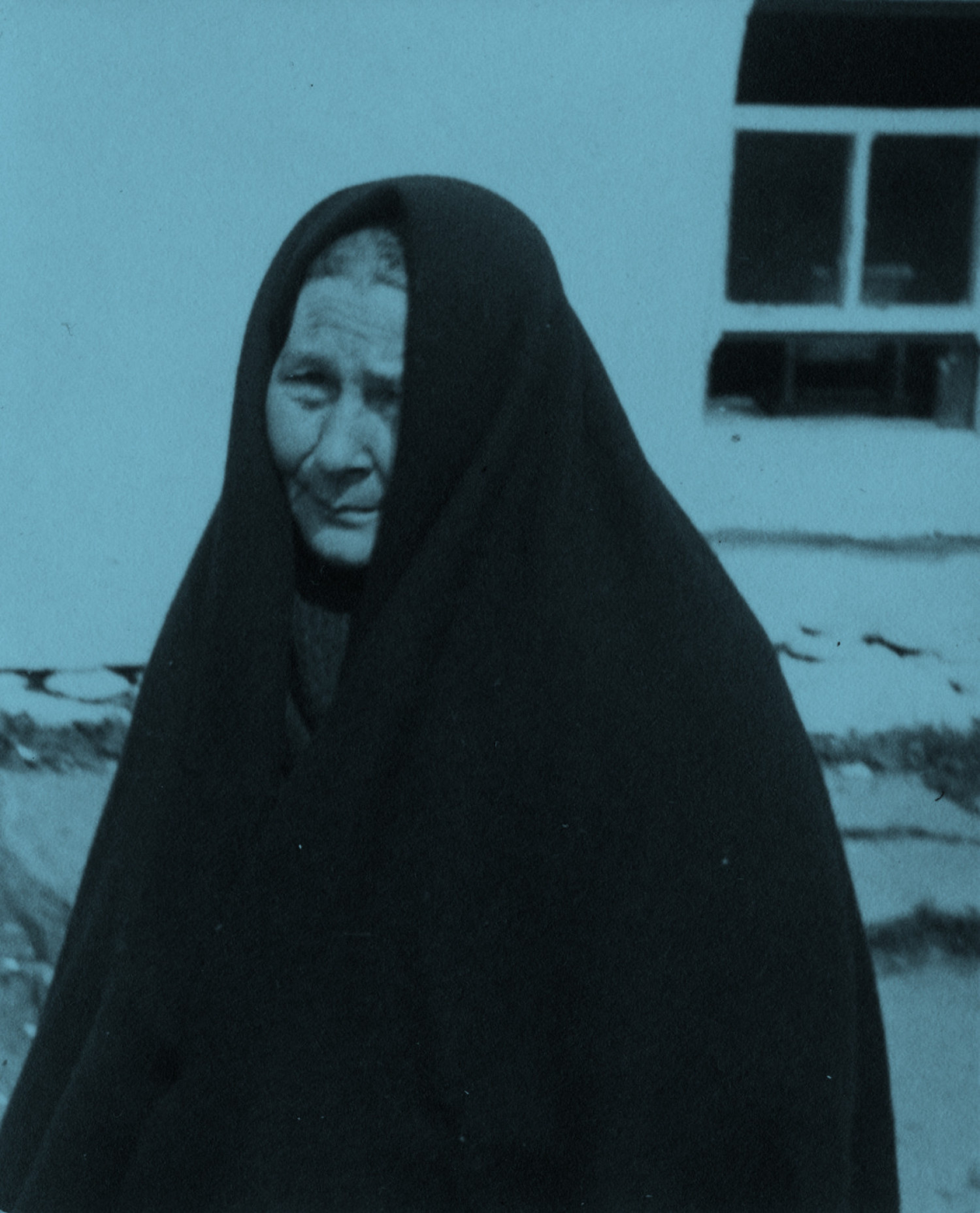 Peig Sayers photographed by Thomas Waddicor, 1932
Bo Almqvist
(1931-2013)
Bo Almqvist was a Swede who recognised the importance of Ireland as a key source of European folklore. In 1957 he spent three months in Dún Chaoin, learning Irish, and met Peig Sayers (in hospital) and her son, Mícheál Ó Gaoithín. Almqvist collected hundreds of folktales, legends and other material from Ó Gaoithín. With assistance from Dáithí Ó hÓgáin, he also edited and annotated the entire repertoire of Peig Sayers' stories — some 375 – and has written extensively on her. He was Professor of Irish Folklore in UCD from 1972 to 1996.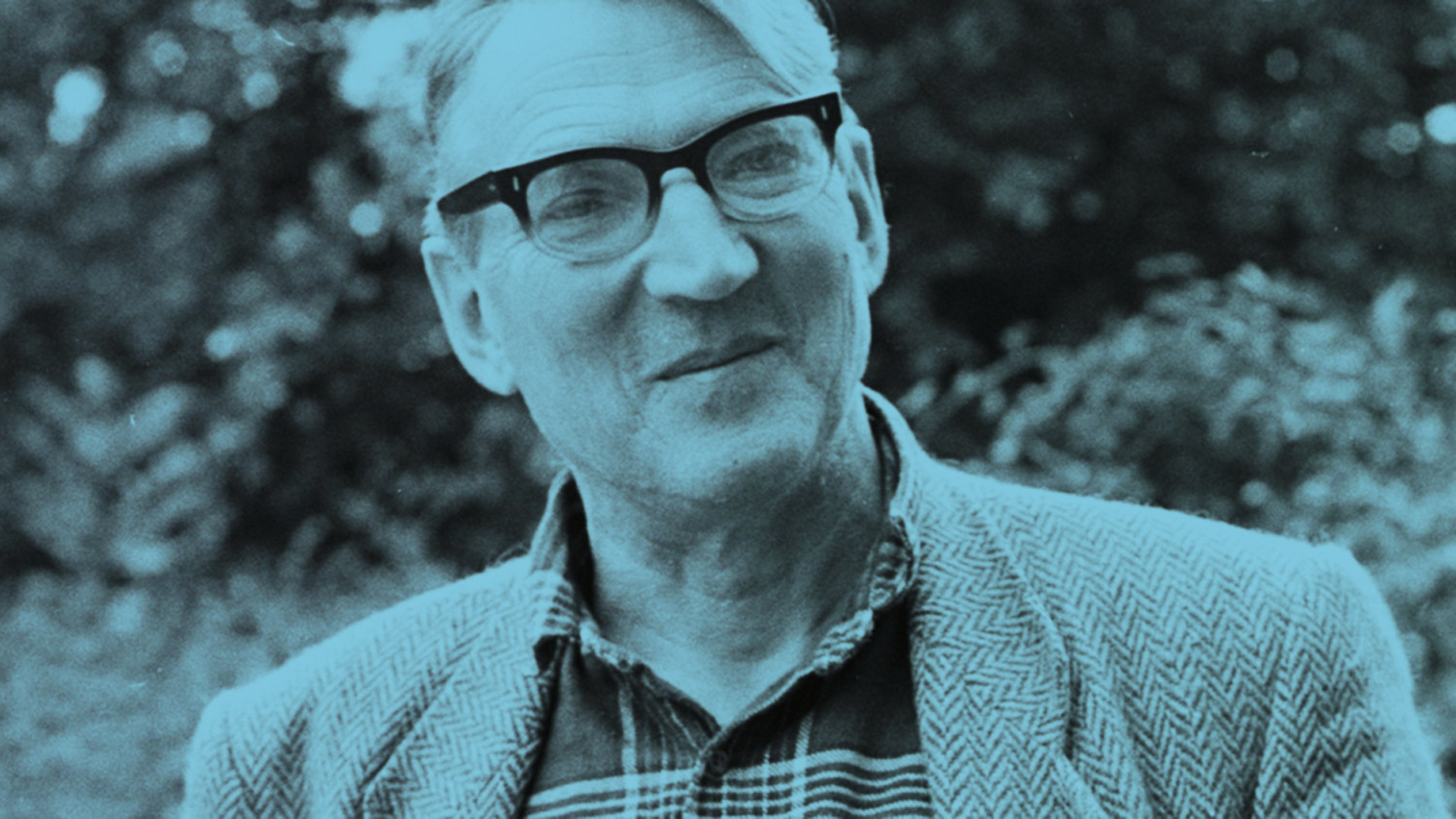 Bo Almqvist
Pádraig Ó Héalaí (1941– )
Pádraig Ó Héalái was born in Corca Dhuibhne. His mother was Nóra Ní Sheaghdha, who was the Blasket Island schoolteacher for some years, and a novelist. Pádraig was one of Bo Almqvist's first doctoral students and a life-long friend. He has been a lecturer in Irish in Maynooth University and in Irish and Folklore Studies in NUIG and has published extensively on Irish folklore topics. He edited the journal Béaloideas for many years and has edited collections of Peig Sayers' stories.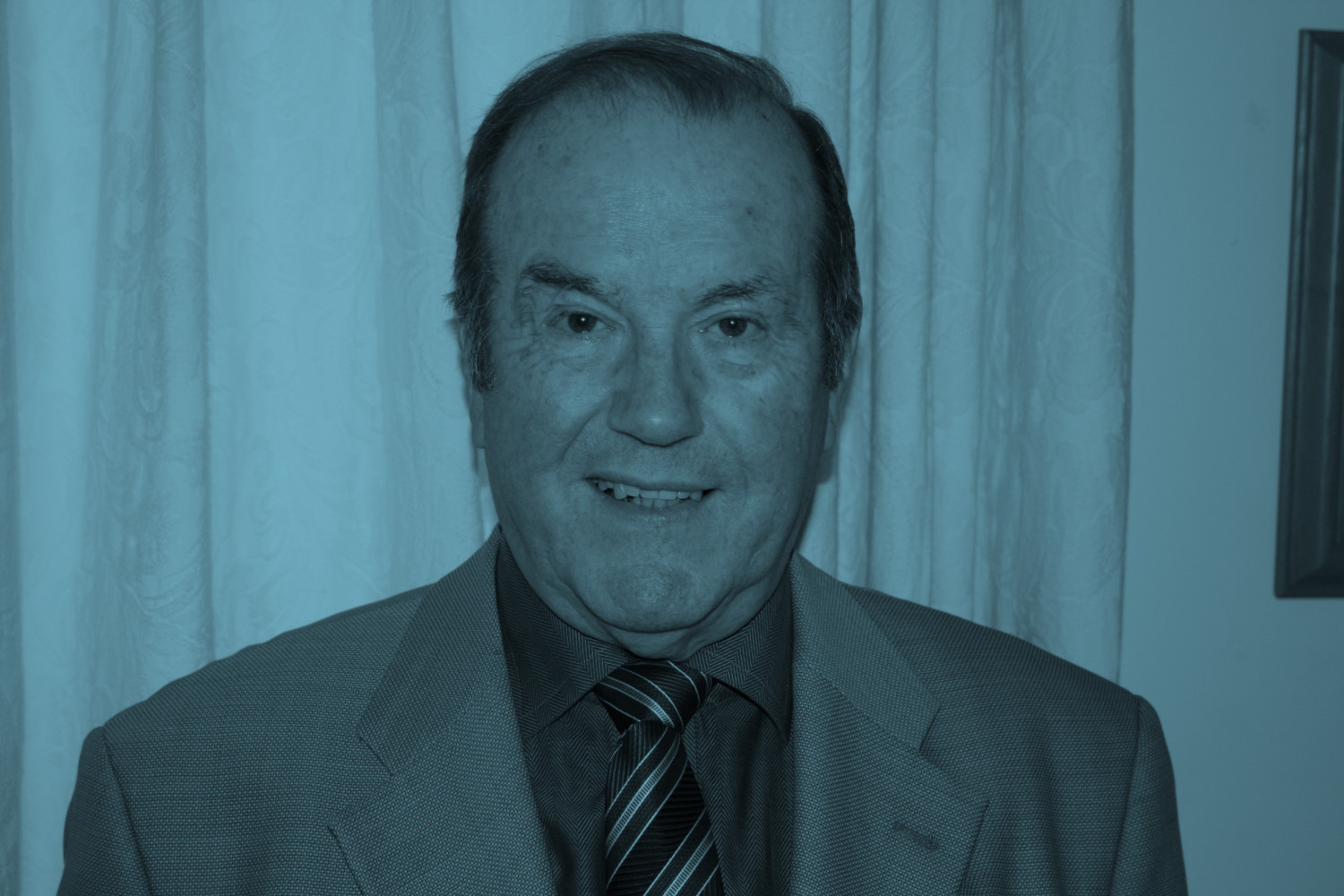 Pádraig Ó Héalái
Dáithí Ó hÓgáin
(1949-2011)
Lecturer and Professor of Irish Folklore in UCD, Dáithí Ó hÓgáin was a major scholar, and a poet and fiction writer. Extremely prolific, he published up to thirty books, includiing An File (1982), The Hero in Irish Folk History (1985) and The Lore of Ireland: an Encyclopaedia of Myth, Legend and Romance (2006). His knowledge of the Irish language was almost unsurpassed. He collaborated with Bo Almqvist in editing the vast collections of Peig Sayers and Mícheál Ó Gaothín.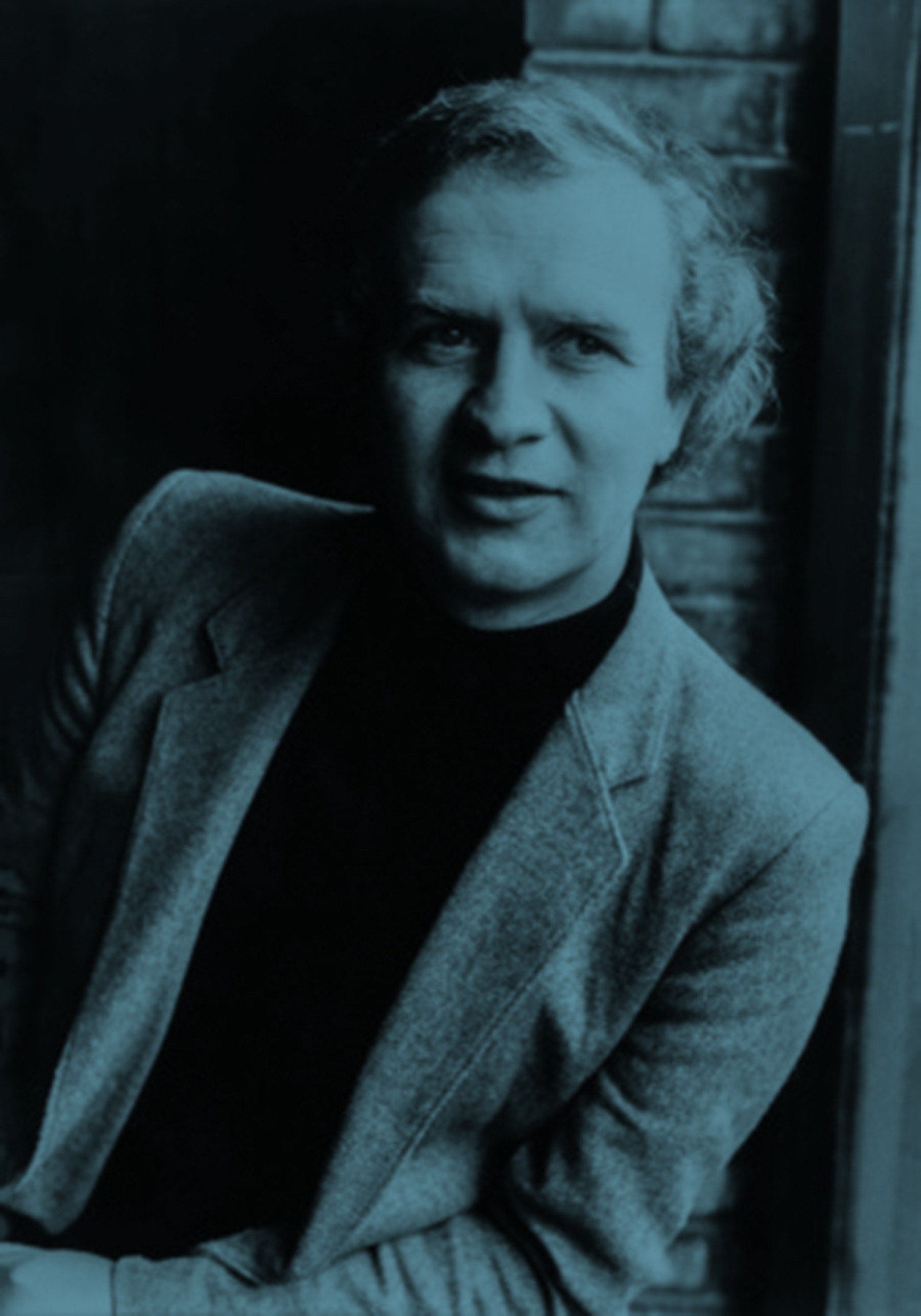 Dáithí Ó hÓgáin
Coimisiún Bhéaloideas Éireann
The Irish Folklore Commission
In 1935, Séamus Ó Duilearga 
(Joe Daly), a brilliant scholar from Antrim, persuaded the government to set up the Irish Folklore Commission. This state-funded institution employed several full-time collectors in Irish speaking regions throughout the island of Ireland and set up an archive in Dublin.
The collectors were trained to interview tradition bearers, to record their stories, songs and lore on mechanical recording equipment and to transcribe everything word for word as it had been spoken. The Folklore Commission continued to operate until 1970 when it moved to UCD in Belfield and became the Department of Irish Folklore. It is now called the National Folklore Collection.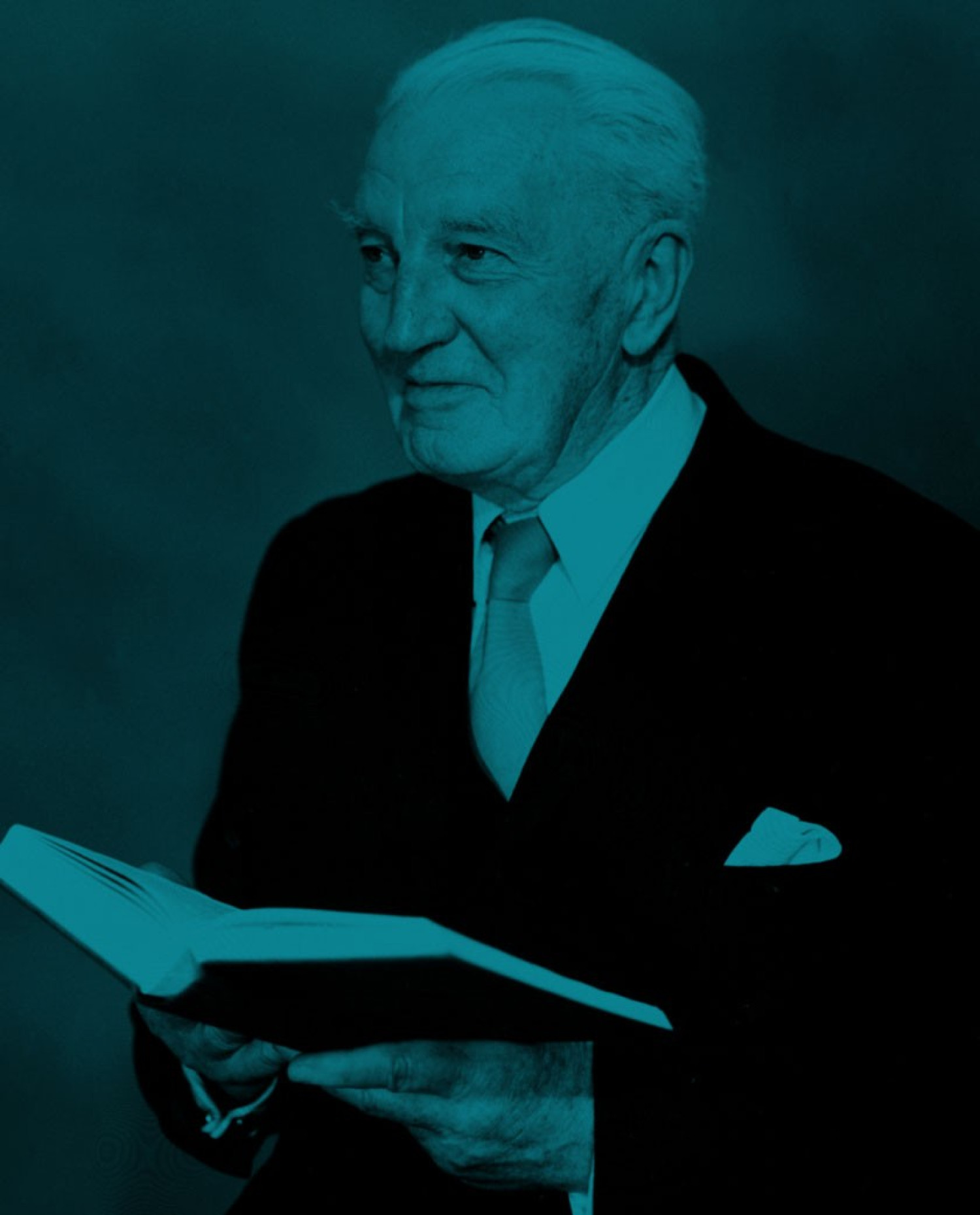 Over a dozen people, of half a dozen different nationalities, collected stories from Peig Sayers. These include Máire Ní Ghuithín, Máire Nic Gearailt, Máire Ní Chinnéide, Cormac Ó Cadlaigh, Coslette Ó Cuinn, Pádraig Ó Braonáin, and others. You are introduced to a selection of the collectors here.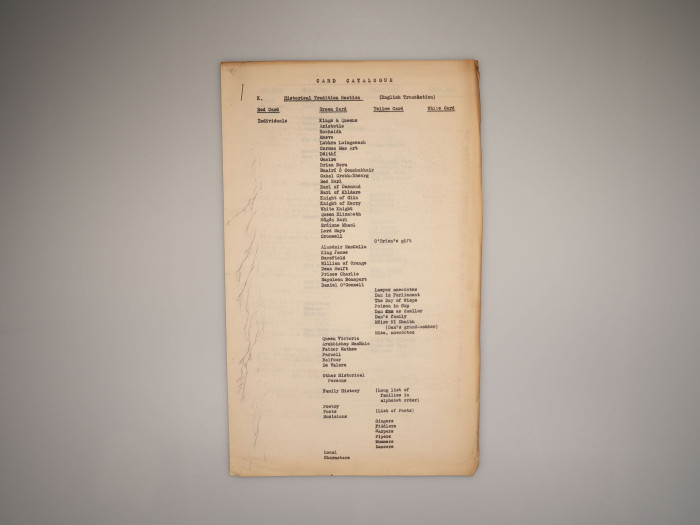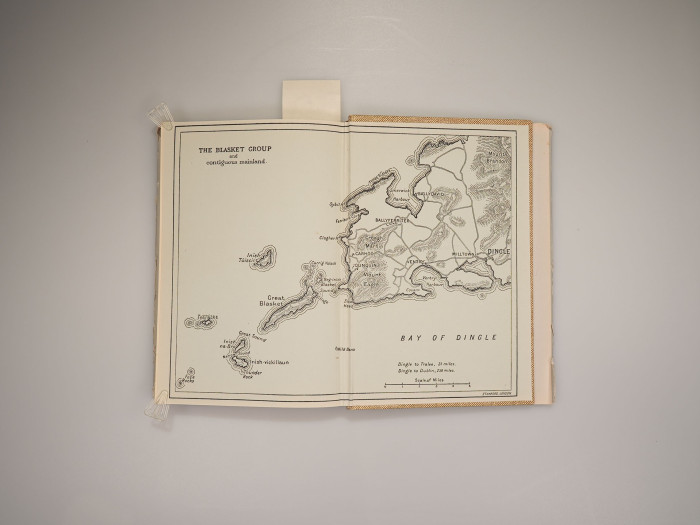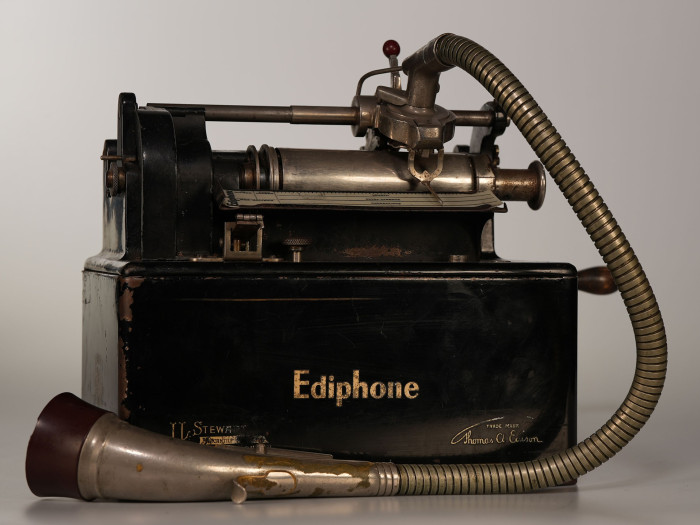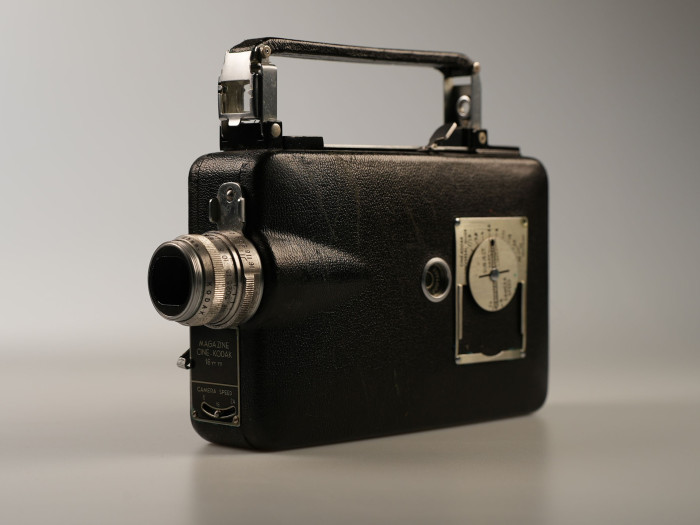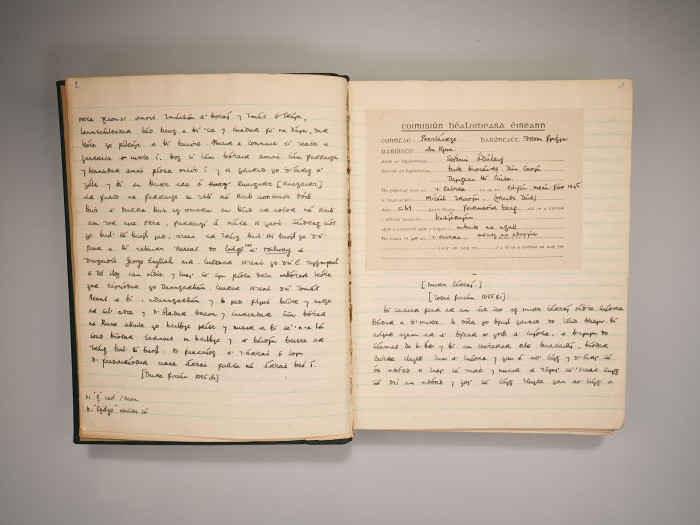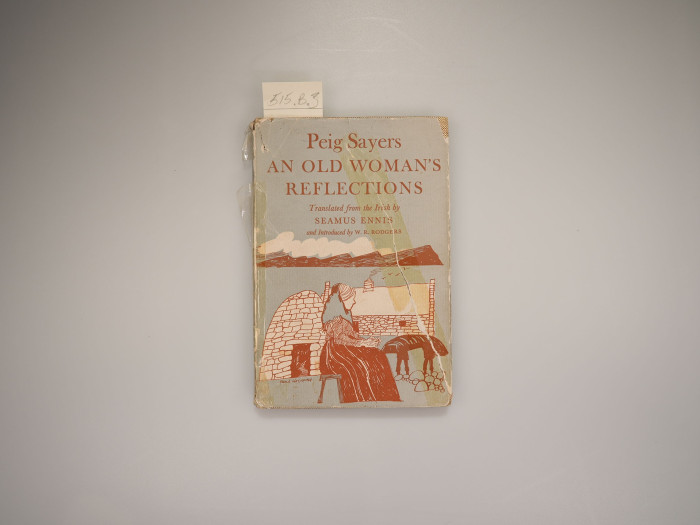 I realised that the old house was on fire. It was about time some of the furniture was taken out before the whole thing went up.
Séamus Ó Duilearga, 1974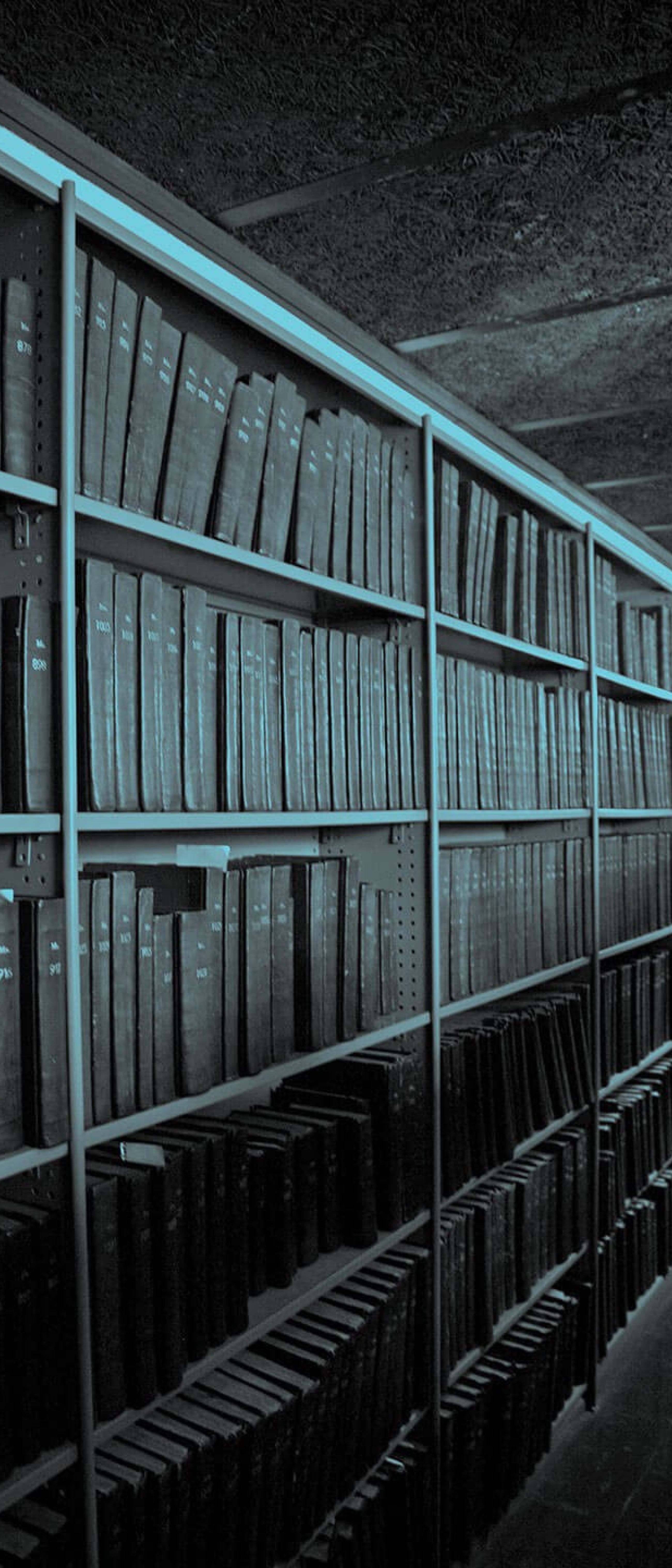 Cartlann de Shamhlaíocht na nGael
Archive of the Irish Imagination
The National Folklore Collection in UCD is the successor of the Department of Irish Folklore (1970), and of the Irish Folklore Commission (1935). The tasks of teaching folklore as an academic subject at undergraduate and graduate level, of maintaining and augmenting the archive, of making it available to the public and of collecting folklore and developing the subject are its main objectives.
It is a physical archive, housing manuscripts, sound recordings, photographs and other visual, oral and written documents, including a precious specialised library. It also functions digitally, primarily on the website Dúchas.ie. The Irish Folklore Commission Collection 1935-70 has been inscribed into the UNESCO Memory of the World Register.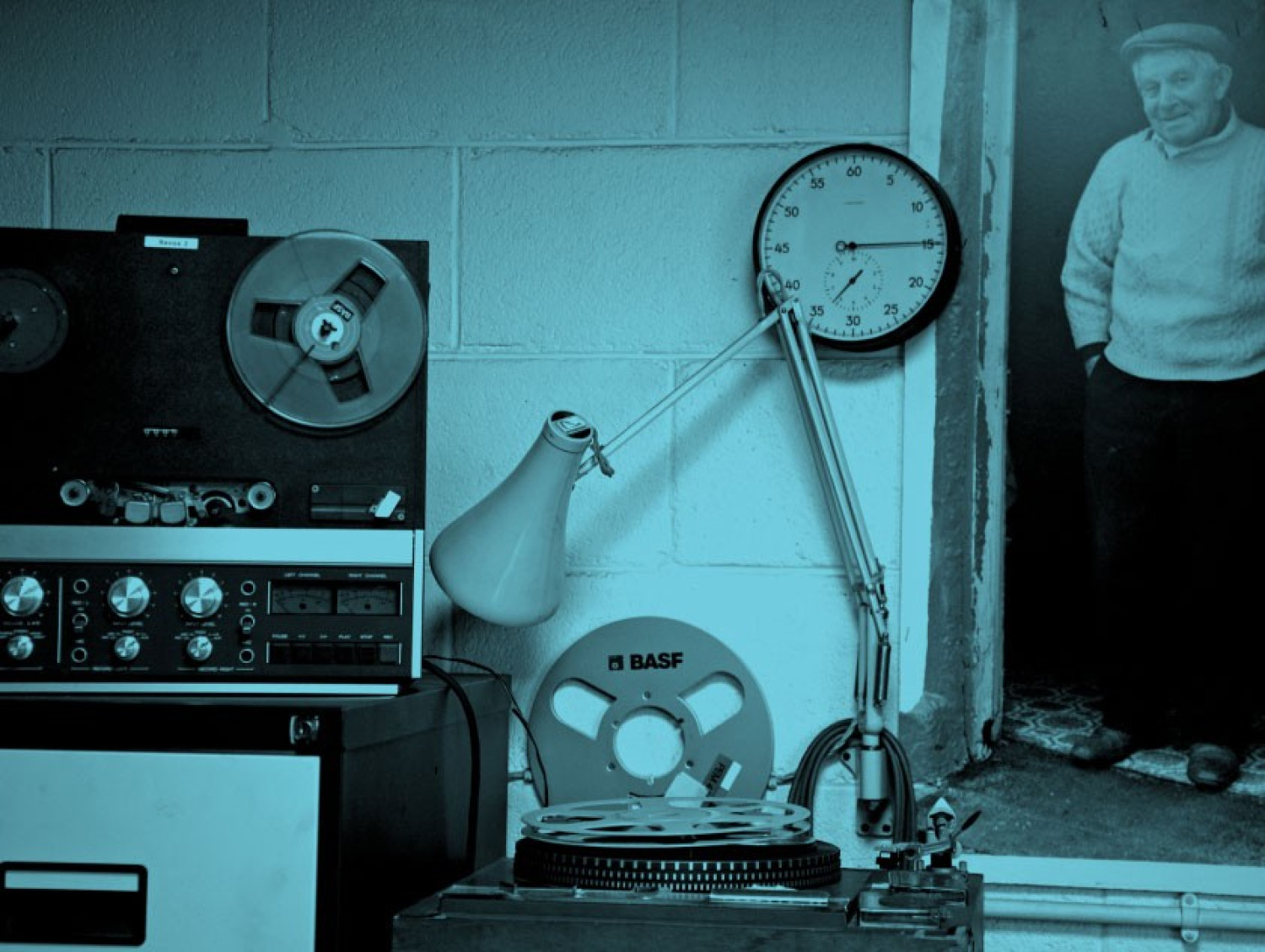 The collecting and study of folklore evolve over time. While the main task in the 1930s to 70s was recording the great folktales, mainly in Irish-speaking regions, by the late 1970s the Urban Folklore Project focused on collected street games, urban legends and memories in Dublin. Present projects include collecting recollections of the Irish Civil War, memories of the Irish Protestant community and a film about St Patrick's Well in Clondalkin.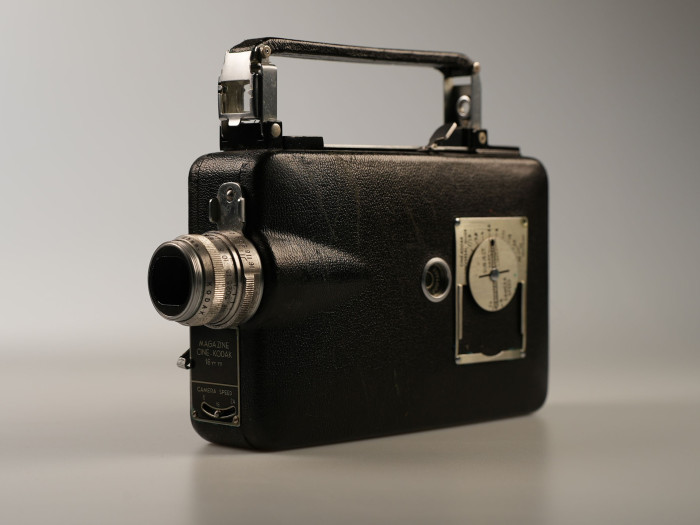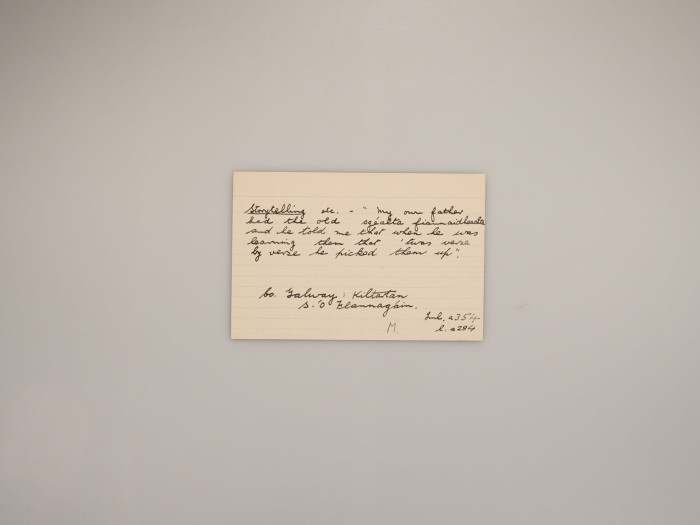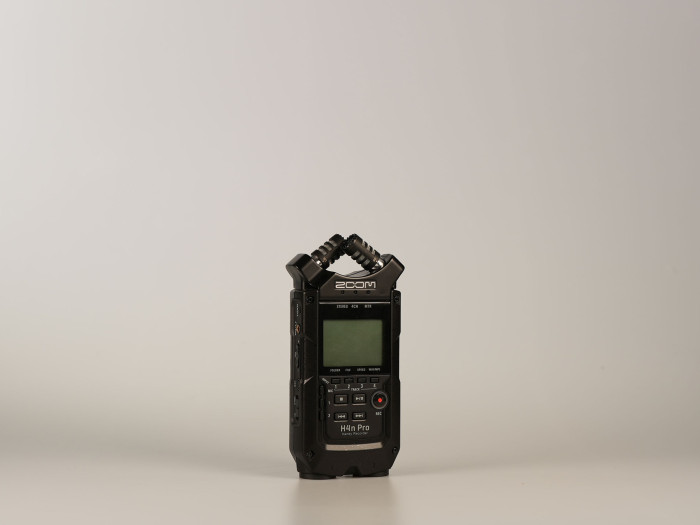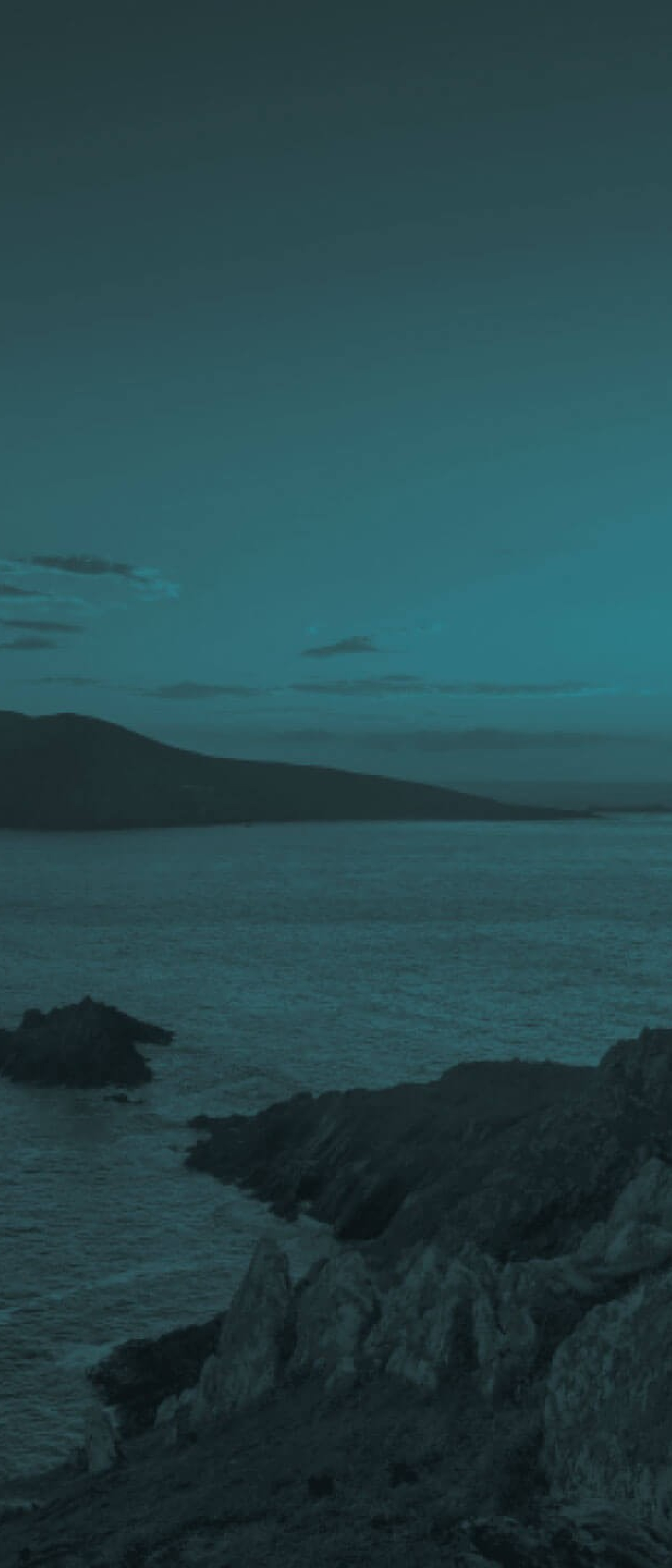 Cad tá i ndán don Scéalaíocht Amach Anseo?
What is the Future of Storytelling?
Storytelling was the main form of entertainment in Ireland in the days before plays, books, films and televisions became widely available. A great variety of stories were known, to suit every taste. Most stories told in Ireland were versions of international tales known throughout Europe and in some cases much farther afield. They passed from mouth to mouth, from storyteller to storyteller, around the world.
Obviously, new forms of entertainment have replaced the kind of stories Peig Sayers told by the fire on Sunday nights – still a favourite night for TV dramas. But is there a place for actual storytelling in our world? The answer is, of course, yes. Since the late 1980s through 1990s onwards there has been a reawakening interest in the art and practice of oral storytelling, not only in Ireland but across the globe.

The organisation Storytellers of Ireland/Aos Scéal Éireann, which was founded in 2003 to develop and perpetuate the art of oral storytelling, includes not only active storytellers but people who have an interest in folklore and performance storytelling. It includes a directory of some 45 storytellers who are available for storytelling from all parts of the country. Well-known Irish storytellers include Nuala Hayes, Jack Lynch, Pat Speight and Joe Brennan.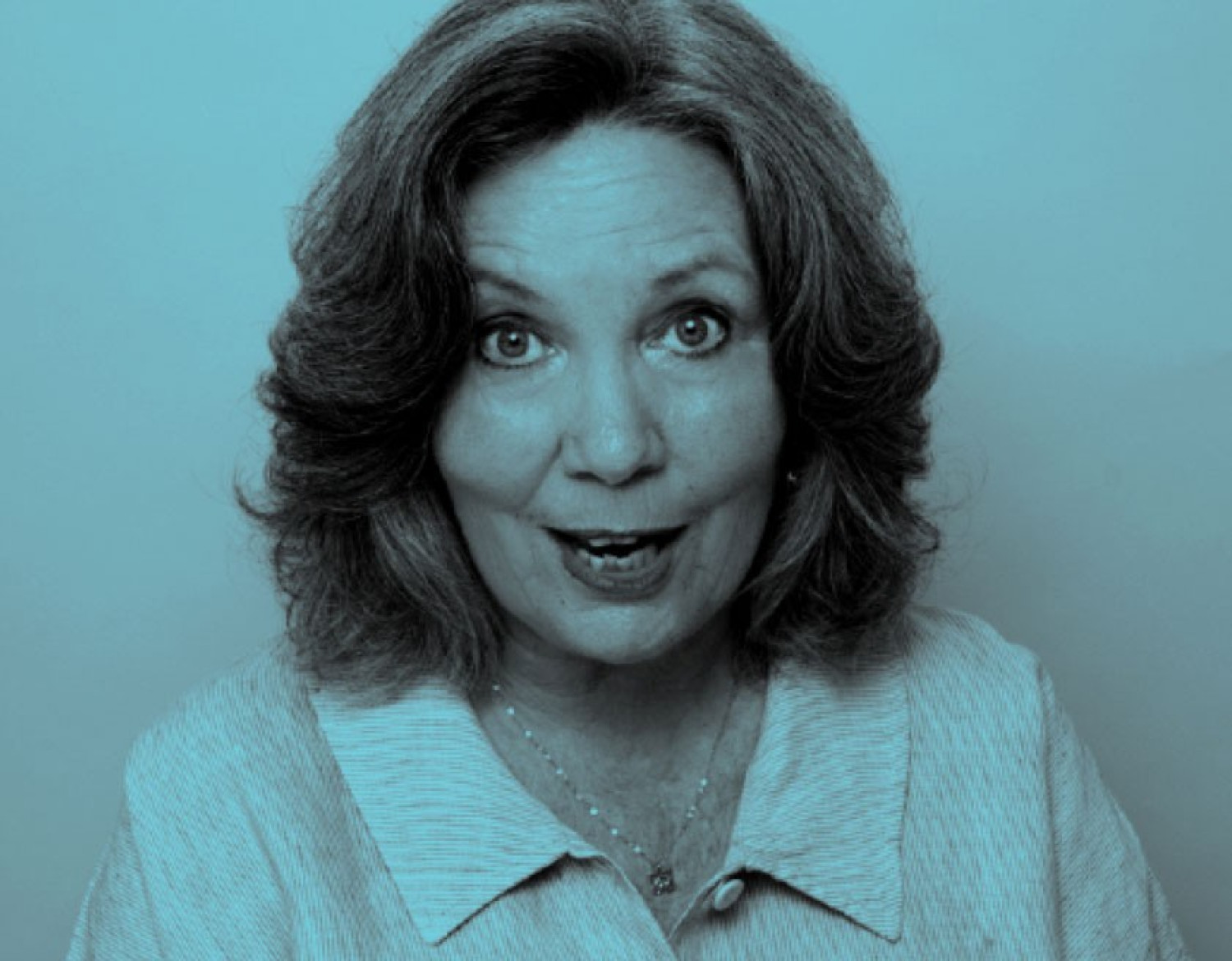 Nuala Hayes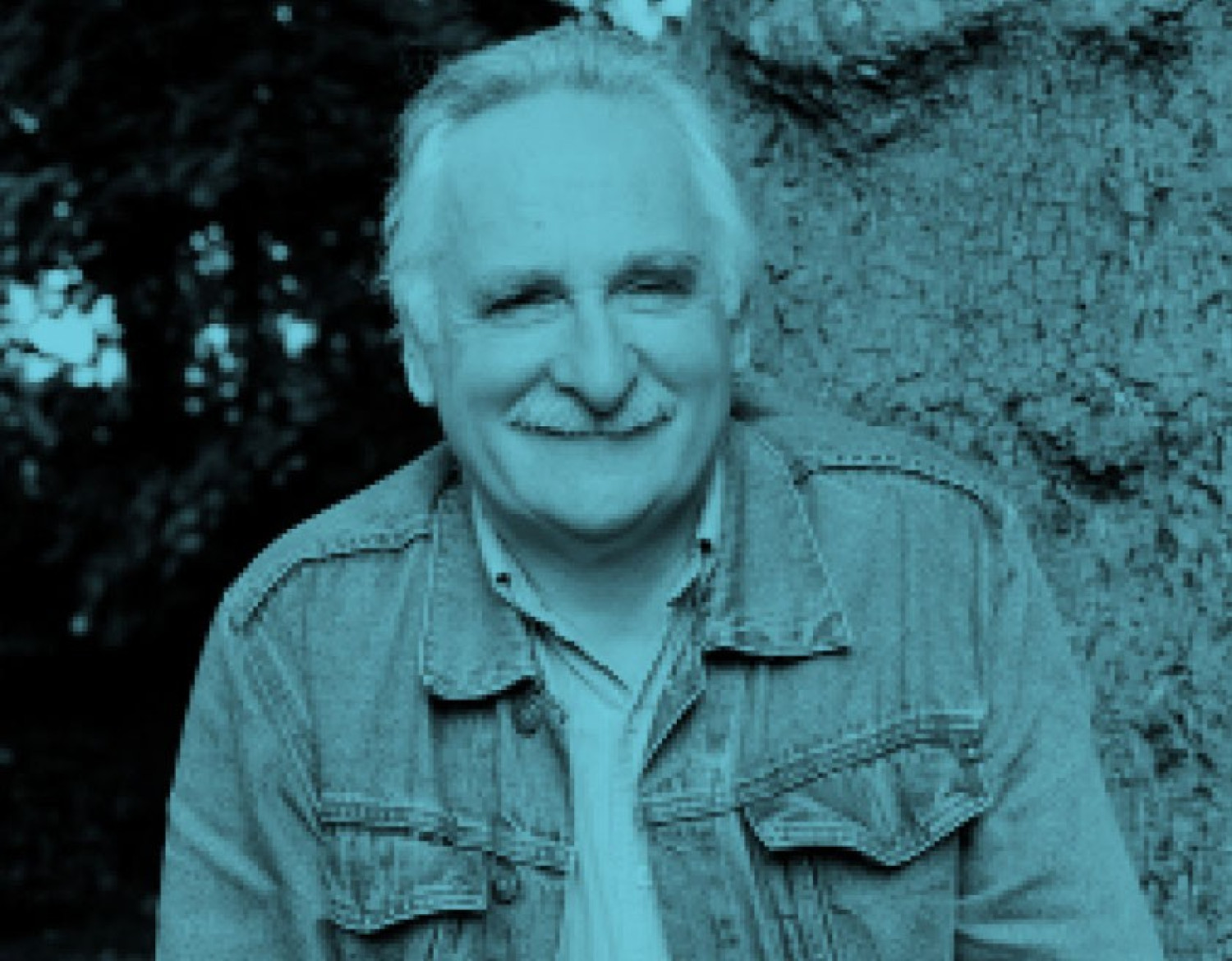 Jack Lynch
We tell ourselves stories in order to live.
Joan Didion
Credits
For the National Folklore Collection 
Director of Cultural Heritage Katherine McSharry
Archivist Jonny Dillon
Sound Technician Simon O'Leary
Administrator Ailbe van der Heide
For MoLI
Exhibition Text Dr Éilis Ní Dhuibhne Almqvist
IRC Curatorial Assistant & Postdoctoral Researcher Dr Katie Mishler
Creative Direction Simon O'Connor & Benedict Schlepper-Connolly
Digital Producer Ian Dunphy
Sound Recordists Anthony Nolan & Benedict Schlepper-Connolly
Sound Design Ian Dunphy
Cameras Néstor Romero Clemente, Luke Brabazon
Video Editing Néstor Romero Clemente
Digital Exhibition Design David Donohoe
Developer Stuart Cusack
Audio courtesy of National Folklore Collection
Images courtesy of Alamy, Duchas.ie, National Folklore Collection, New Island Books, Benedict Schlepper-Connolly, UCD Digital Library 
Translation Dr Éilis Ní Dhuibhne Almqvist & Clare Rowland
With thanks to P.J. Barron, Anne Brady, Leila Budd, Matthew Cains, Joe Collins, Sandra Collins, Peter Coulahan, Gary Coyle, Rita Duffy, Evelyn Flanagan, Caoimhe Fox, Geoffrey Keating, Professor Margaret Kelleher, Richael Leahy, Susie Lopez, Oisín Mac Giolla Bhríde, Dr Criostóir Mac Cárthaigh, Katherine McSharry, Professor Gerardine Meaney, Brock Montgomery and Claire de Haas, National Library of Ireland, Lorcán Ó Cinnéide, Caoimhghin Ó Fraithile, Dr Padraic Ó Healaí, Gráinne O'Kelly, Maria Simonds-Gooding and Tom Simonds-Gooding.
Created by the Museum of Literature Ireland with the support of the Heritage Council, and in partnership with the National Folklore Collection