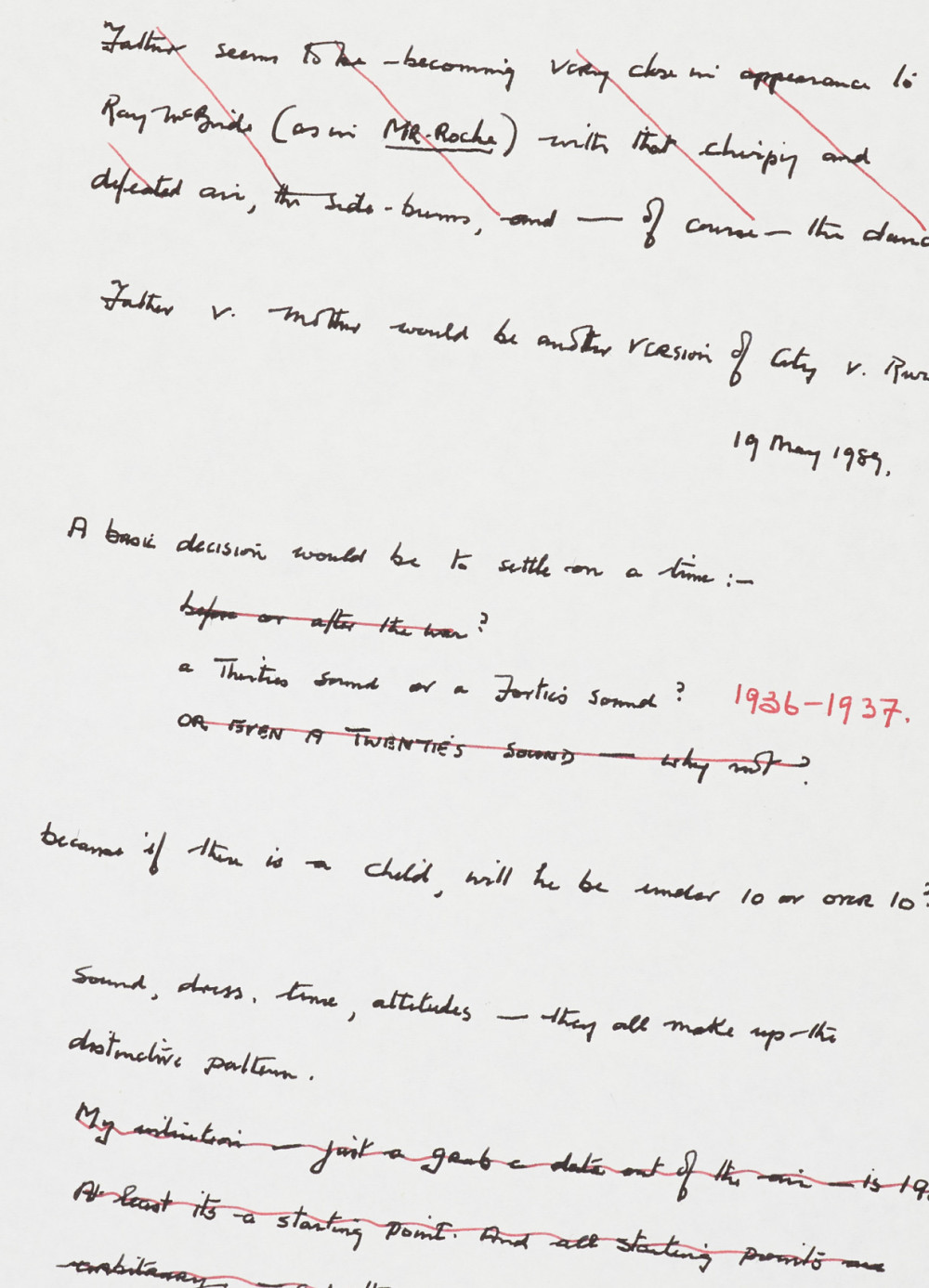 The Brian Friel Papers
At least it is a starting point.
In this note, dated 19 May 1989, Friel was struggling to choose a time period for Dancing at Lughnasa (1990). In the end, he decided to go with his intuition, reasoning that all starting points are 'arbitrary' before they become 'an essence'.
From MS 37,104/1, National Library of Ireland; copyright Brian Friel Estate, reproduced by permission.
Transcription
18 May 1989.
Father seems to be – becoming very close in appearance to Ray McBride (as in Mr Roche) with that chirpy and defeated air, the side-burns, and – of course – the dancing.
Father v Mother would be another version of City v Rural.
19 May 1989.
A basic decision would be to settle on a time: – 
Before or after the war?
a Thirties sound or a Forties sound?               1936–1937 
OR EVEN A TWENTIES SOUND – why not?
because if there is a child, will he be under 10 or over 10?
SO       Sound, dress, time, attitudes – they all make up this distinctive pattern.
My intuition – just grab a date out of the air – is 1934. 
At least it is a starting point. And all starting points are arbitrary – and then become an essence.