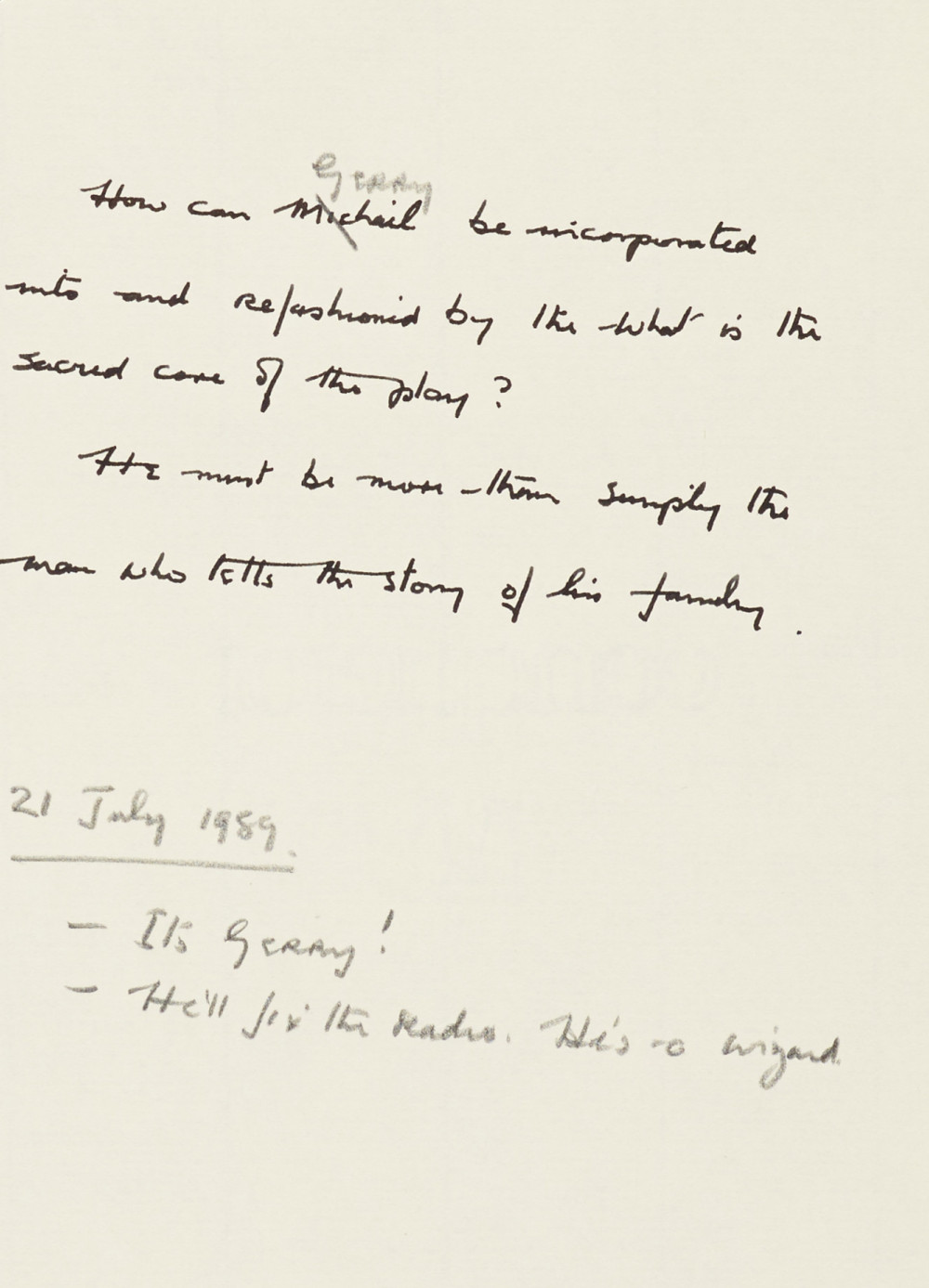 The Brian Friel Papers
The sacred core of the play.
This note was written by Brian Friel during the composition process for Dancing at Lughnasa (1990). Friel often referred to what he called the 'core' of a given play, which, once established, would be a leading factor in determining the play's form.
From MS 37,104/1, National Library of Ireland; copyright Brian Friel Estate, reproduced by permission.
Transcription
How can Michael Gerry be incorporated into and refashioned by the what is the sacred core of the play?
He must be more than simply the man who tells the story of his family.
21 July 1989.
 – It's Gerry!
 – He'll fix the radio. He's so wizard.